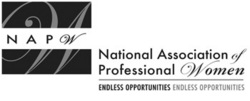 Branding - What it is and how to brand yourself.
Garden City (Vocus) February 18, 2010
Ruth Klein is a branding & strategic marketing specialist, speaker, consultant, and an accomplished author, having written seven books. Ruth started the meeting with a presentation "Branding - What it is and how to brand yourself." An attentive audience of 28 chapter members, women from varying fields, eagerly listened and took notes as Ruth explained that, "Your brand is your voice and has to reflect your soul. It is your essence, this is what people will relate to and remember about you. When you do not have a clear brand, you cannot sustain your value. If your value is clear, then price is not an issue."
Ruth's presentation lasted for about 30 minutes, she was very insightful and informative, she was interactive with the women present, using one of them as a volunteer client. Everyone took notes and enjoyed the presentation, as well as the question & answer period that followed. Those present then sat down to a wonderful lunch at A Cow Jumped Over the Moon, enjoying each others company and getting to know each other.
"We are planning to feature different members at each meeting this coming year," explained Cheryl Anker, the L.A. Chapter president. "Whether it is a formal presentation as Ruth graced us with or having a couple of members take 10-15 minutes each to introduce themselves and share with the other members who they are and what they do, we want to give everyone a voice, share our successes, seek advice & mentor each other. There are so many successful, accomplished women, in a great variety of fields. What better way to meet, be exposed to and learn about new things, and become informed and/or share your knowledge?"
The L.A. Chapter is hosting another evening mixer on Wednesday, February 17, 2010, at A Cow Jumped Over the Moon. For more information on the local Los Angeles chapter, the upcoming evening mixer, future meetings, contact chapter president Cheryl Anker, owner & founder of Off 'N Running Tours, 310.246.1418 or email offnrun@westworld.com.
For more information on Ruth Klein, please go to her website at http://www.ruthklein.com . There you will find out all about the "De-Stress Diva", exactly what "branding" is and read more about this remarkable woman and the books that she has written.
The National Association of Professional Women (NAPW) is an exclusive network for professional women to connect, learn and inspire. NAPW members enjoy a wealth of resources and services dedicated to the enhancement, empowerment and promotion of their careers. For additional information regarding the NAPW and its local chapters, please visit http://www.napw.com or visit us at National Association of Professional Women Twitter.
###