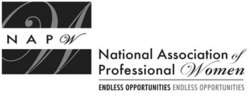 Garden City (Vocus) May 11, 2010
Monmouth County has successful meeting. Chapter President Kathleen Cavallo greeted all attendees, members who attended were; Alicia Hynes, Tracey L. Melina, Lisa M. Waters, Linda D. Schwabenbauer, Marybeth McCabe, Yvonne H. Johnson, MD.
Introduction:
The members were then advised that the next monthly meeting of NAPW, Monmouth County Chapter will be held on Tuesday, March 16, 2010 at 6:30 p.m. We discussed emailing contact number so we can be reached regarding last minute changes to meetings, if any. Such information should be updated on a monthly basis.
Kathleen also reminded all members that the President needs to approve all items.
Discussion:
The members reviewed the mail and we discussed the local events and happenings.
The members discussed how the NAPW, Monmouth County Chapter can make a difference. We discussed walking for a cure (Susan B. Korman) and participating in Battle for the Cure (Prostrate Cancer) in order to support the men in our lives. – Ed Randall
We also discussed the NAPW – Rising Star Educational Program, donations to Haiti, the Urban League of Essex County (mentoring program; Louis A. Spencer School in Newark).
Members also expressed an interest in Dress for Success and Lisa Miceli Waters is obtaining the necessary information.
Kathleen, our president mentioned that we should consider Travel ID Cards from a Sacramento President, Sharon Darrow. The members are going to consider reaching out to New Jersey Association of Women Business Owners (NJAWBO) and setting up a booth at NJAWBO's meeting so that we can start to solicit new members for NAPW. Another way to solicit members is to place ads in local papers, reach out to local schools and/or universities, set up pages on LinkedIn and Facebook.
Finally, we discussed starting our own mentoring program for the local girls in our area which would be similar to the one currently being offered in Newark area. Kathleen is going to reach out to Cindy Burns, Director of Local Chapters at NAPW to find out more on this.
For more information on the Monmouth County chapter meetings and the NAPW, please visit http://www.napw.com. You can also follow NAPW on http://www.twitter.com/napwinc or on facebook at http://www.facebook.com/NAPWInc
# # #