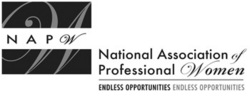 Garden City, NY (Vocus) May 12, 2010
List of Attendees: Alicia Hynes, Kathleen Cavallo, Alix Hayes, Lisa M. Waters, Judy Kushner and Lois Gilbert.
Kat welcomed everyone and asked everyone to mark their calendars for the next monthly meeting of NAPW, Monmouth County Chapter, which is Tuesday, April 20, 2010 at 6:45 p.m. Kat then reminded everyone to update their profiles. Along those lines, as we had some new members we decided to go around the table and introduce ourselves:
Alicia Hynes: Real Estate Broker with Gloria Nilson/GMAC Real Estate; Recipient of the NJAR® Circle of Excellence Sales Award®, 2006-2007
Kathleen Cavallo: Owner of Med Edge...a Marketing Communications Agency specializing in the healthcare industry offering products and services such as Strategic Thinking, Meetings/Events, Media Production, Application Development and Program Development.
Alix Hayes: PR Executive: "After spending more than a dozen years as a television reporter and anchor (most recently at the NBC affiliate in Philadelphia), I left the news world two years ago for more 'normal hours' as a PR executive. I was born in Venezuela and have lived in Aruba and a number of states in my news journey; I have a Masters Degree from the Univ. of Miami, a B.A. from Tulane University and have written for newspapers, magazines and worked in radio (I even played a reporter in a few TV shows/movies). I recently got married in May 2009 and am expecting our first child this summer. We live at the Jersey Shore, in Ocean Grove, and volunteering and social activism has always been important to me!"
Lisa Miceli Waters: Attorney, Partner with Girodano, Halleran & Ciesla: "My practice is focused on all aspects of commercial transactions, including, secured transactions and commercial lending and borrowing. I also counsel buyers and sellers in asset and stock transactions, and advise clients with respect to the formation and organization of businesses."
Judy Kushner: Event Planner and Owner of Everything but Flowers (and that, too!); also an independent consultant for The Pampered Chef.
Lois Gilbert: Owner of The Word•Smith, resume writer, speaker, workshop and webinar facilitator discussing resume solutions.
Discussion
Travel ID Cards: Our fellow NAPW member, Sharon Darrow, will provide a discount of $8.50 per card if 10 or more members order. C'mon ladies, let's support fellow members!
Mentoring Program: Yeah! National wants to support our local mentoring program. Kat is working with the National office, including National's Public Relations department, who has been advised of our plan. Definitely more to come on this topic so stay tuned!
Attire for Hire: Our new member, Alix Hayes brought it to our attention that in Neptune, there is the Second Chances Boutique, which is run by the students from Monmouth University. We all decided this would be a better choice for donations.
Sponsor a Cause: Kat is still trying to set up a meeting with Ed Randall, the founder of Bat for the Cure, so that he can inform us about his cause for prostrate cancer. We are still also considering the walk for breast cancer in October.
Rising Star: Don't forget about this wonderful program. Go to the NAPW website for more information.
National Conference: Remember that the national NAPW Conference is going to be held in Fall 2010 in NYC. As this is so close for us, we should all attend as a group.
Kat reminded everyone to bring a gueswt to the next meeting!
For additional information regarding the Monmouth County local chapter and/or regarding NAPW, please visit http://www.napw.com. You can also follow us on http://www.twitter.com/napwinc or become a fan on facebook at http://www.facebook.com/napwinc
###