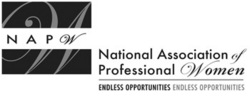 Garden City, NY (Vocus) June 19, 2010
Omaha's list of attendees were; Kristine Casart, Co-owner, Account Ability her role is Out-source accounting services for small- and mid-sized organizations.,Carolyn Olson, Sr. Financial Analyst, ConAgra, Ashley Sacket, Associate Food Scientist, ConAgra,Helene Cohn, Sr Product Mgr, CSG Systems, Lesa L. Maneman, Owner/Director, LearningRx, Stephanie Davis, Owner, DALFO, LLC, Linda Lutmer, Office Manager, Kort A. Igel Orthodontist, Victoria Jaeger, Human Resources Director, CSG Systems, Beth Smith, Executive Director, Winner's Circle, Julie Hemmingsen, Asst. Financial Officer, Boys & Girls Club of the Midlands, Nancy Root, Administrator, Alegant Health.
After the introductions, the group decided that they would meet at a different restaurant on the last Tuesday of every month. And the social segment would start at 5:30 pm and the meeting would come to order at 6 pm.
The group then brainstormed about the direction of our Chapter. They decided for the next meeting each of us would bring a "business tip" to share and discuss from the NAPW website.
At this meeting, it was decided that Stephanie Davis was going to take the minutes for the meeting and all future meetings, she was named the secretary of the chapter.
The next Omaha meeting held. Julie Hemmingsen collected the individual assignments on new restaurants for our chapter to meet at, which will be thrown into a hat for a drawing each month. At each meeting a new restaurant will be drawn to decide our next location to hold are social engagements.
Ashley Sacket took pictures of the meeting and we also had Jill our hostess take a group picture with the new chapter banner. Pictures will be emailed to Kristine and she post them on http://www.napw.com and on the blog.
Over the course of dinner each of us gave an update on what is happening or has happened in our professional lives this last month. Below is a summary of each member's development:
Kristine - is working hard and motivated into growing her business for Account Ability. She also brought a book, "Who moved my cheese" for everyone to talk about if they have read it or for anyone to borrow.
Stephanie - worked on creating a database system for the YWCA. She also worked with Creighton on creating a business plan to help grow her company.
Julie - just got through an audit for the BGCM and is now working with her development team on a big fundraiser coming up in July. It is called "On the Road? where companies can make reservations to attend an auction and have a good time social networking with other business. The event is to raise money for the BGCM's six units in the metro area which goes towards the kids.
Caroline - just moved into a new finance position at ConAgra.
Linda - talked on the subject of customer service appreciation. All of the members got into this subject adding their experiences and scenarios of what has happened to them in their careers. Then how they came about a solution to the unique position they were put in. It was a good discussion.
Ashley - gave an explanation of her job title "Associate Chef Scientist". She works with food at ConAgra, in particular the Chef Boyardee Line. The job entails overseeing the creation of new products, refining current products to an improved state for the market consumers.
Some other topics that were brought up during the course of all our updates where as follows:
Discussed an article for the NAPW site, "understanding fact & interpretation" Came to a conclusion that workers put to much interpretation and emotion into their job without getting clarification or all the facts.
Another point, we discussed a survey done by Gallup to find ones strengths and skills for the business world.
Working as managers trying to put yourself in the other person's shoes in any giving situation you may be dealing with in your business. Managers should always have a plan and should do a follow up after the plan has been initiated or completed.
For additional information on NAPW and its local chapters, please visit http://www.napw.com. Follow us on Twitter and/or Facebook.
###