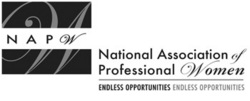 Garden City (Vocus) September 22, 2010
Members of the National Association of Professional Women in the Omaha area continue to attend the monthly meetings that are headed by Kristine Casart of Account Ability Inc.
Members who attend and updates are:
Kristine Casart – Account Ability, Inc. Are working on SEO for the website.
June Kowalewski – Mutual of Omaha. She is taking on a new position with Vatterott College.
Linda Lutmer – Kort A. Igel DDS, MS, PC. Is enjoying having her 2 children home from college for the summer.
Briana Frey – Cargill. Enjoys spending time with her twin daughters and also teaching dance.
Tracy Beyer – ESI. Just started her own business in May and is now focusing on finding clients in the area, Tracy is also very involved with the Omaha Chamber of Commerce.
Ashlee Sackett – ConAgra. Has just launched 3 new products, where of one is ABC and Meatballs.
Julie Hemmingsen – Boys and Girls Club. Staying busy at work and she is also teaching her daughter to drive.
Kristin DeKay – Image Made. Just moved into a new office space downtown by the Qwest Center.
The group discussed two different books about Motivation. The first book was brought up by Tracy and it's called "Get Motivated" by Tamara Lowe. Tracy also mentioned that there is a test that everyone would benefit from taking online http://www.getmotivatedbook.com. The other book that was discussed was brought up by Ashlee and it's called "Drive" by Daniel Pink.
The group also discussed the pros and cons about social media. The importance about being careful about sharing too much information but also how helpful social media can be in marketing your business.
We also discussed if it's better to hire a part-time marketing person or if it's better to outsource. The groups conclusion was that the first thing to do is to sit down and write down a job description so you know exactly what it is that you need help with and go from there.
We took photographs with the banner outside of the restaurant.
All meetings will be scheduled by Kristine each month and they will start at 6pm, social gathering starts at 5:30pm.
For additional information on the Omaha NAPW local chapter or on how to become a member of NAPW, please visit http://www.napw.com
Follow us on Twitter or Facebook
###