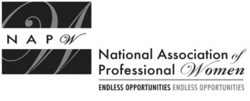 Garden CIty, NY (Vocus) September 22, 2010
Susan Bosco, Pittsburgh Chapter President of the National Association of Professional Women opened thesecond meeting and welcomed everyone. The meeting was held at the Pittsburgh Doubletree again and as usual the meeting room was beautiful, with water pictures, dishes of candy, note pad and pen at everyone's seating. Even though the Paul McCartney concert was downtown at the same time and parking was expected to be difficult, eleven members were present. Tanya McKee of the Doubletree staff was also present and is considering a membership, herself.
Susan Bosco suggested featuring interested members in a Spot Light, by inviting them to give a 15 minute presentation of their work or interests at meetings. If time permits possibly Spot Lighting two members at a meeting. Beth Lynch offered to set up these "15 Minutes of Fame" presentations, acting as Director of Member Promotion or Profiles.
Different positions within the Pittsburgh Chapter were discussed and several members stepped up to contribute their time and energy. Janice Milliner has accepted the position of Director of Website Communications. Dierdre Krymski has accepted the position of Press Liaison. Niki Ratcliff is considering how she would like to contribute as a Director of Programs, to provide an educational aspect to the chapter. It was considered that this might include our members' 15 minute presentations and that she and Beth Lynch could work together on those.
Kelly Ann McMillan was not in attendance, but it was noted she provided Facebook and Twitter pages for our chapter, as our Director of Social Media.
Deirdre Krymski, of Sterling Marking products, Inc., suggested 5 minute Round Robins at every meeting until we get to know one another better.
Susan Bosco asked for a volunteer to be speak for the chapter at community functions. UPMC asked for someone to speak at one of their functions about what the NAPW is all about. Our Chapter is so new, it was decided we would wait to accept invitations to speak until all our Officers are elected and key positions are filled.
Our Chapter is filled with intelligent and interesting women from many different fields of interest. Felecia Mitchell-Bute shared with us some of her projects with the Pittsburgh Social Ventures Partners. Pittsburgh Social Ventures Partners is a non-profit organization, which provides funding for at-risk children's program in the Allegheny County Area in the State of Pennsylvania. Her foundation has been serving Allegheny County for over 9 years, providing over $700,000 dollars in funding as well as technical support for non-profits which serve the Allegheny County. This only verified the necessity for Spot Lighting a member, as we were all very interested in the projects she discussed.
Beth DeSimone of Schneider Downs Wealth Management Advisors, offered to put together PowerPoint presentations for our members to show case their careers for our member profile. Janice Milliner of J Milliner Group-Life Style Designs and Elnora Agnes Fortson, Inspirational Poet/Writer, Speaker/Author, offered to assist.
Members were encouraged to bring a guest and the guidelines for guests were discussed. Susan asked that our members read our By-laws.
Elnora Fortson suggested avenues to raise funds for charity. Our Chapter will be discussing what charities we would like to sponsor. Dena Heinlein, with Concord Hospitality Enterprises Company offered to chair fundraising drives.
Diane Daniels introduced herself. Her concerns were the Chapter needed more structure and better defined goals. She belongs to a lot of women's groups and wanted to know what makes NAPW different from all the rest. The cost of membership for the NAPW is a lot more than most women's groups she belongs to and she didn't want to waste her time if it was just another networking group. Several members applauded her honesty and felt the same way. She is a very busy woman and her time is very valuable, but would be very interested if we as a Chapter could stand out and be different from the other women's groups.
We spoke a bit about recruitment of chapter members and Diane also suggested that chapter members who did not attend chapter meetings be asked to speak at a meeting. In this way, we could draw members into participation and bring them into our meetings as more active members.
Simple agendas for future meetings to be emailed to members with guidelines so meetings will run smoothly. Susan Bosco will be sending out emails announcing the next meeting, date, time and place.
For additional information regarding the NAPW and the Pittsburg chapter, please visit http://www.napw.com
Follow us on Twitter or Facebook
###