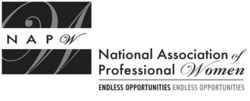 Many women have great business ideas, but they just don't know how to go from idea to the reality of a business
New York (Vocus) June 9, 2010
NAPW In The Studio's June interview is a must-see segment for anyone looking to make her business thrive. Tamara Monosoff, author of the new bestselling business book Your Million Dollar Dream: Regain Control and Be Your Own Boss, Create a Winning Business Plan, Turn Your Passion into Profit, reveals a road map for acting on business dreams with a sense of urgency by turning "someday" into "today." Robin Dorian, the host of the National Association of Professional Women's (NAPW) online program, NAPW in the Studio, captures Tamara's recommendations for linking aspirations to practical business possibilities and a more fruitful life.
"Many women have great business ideas, but they just don't know how to go from idea to the reality of a business," says Nicole Zeitzer-Johnson. "In this interview, Tamara offers women practical advice on starting a business, from how to prepare a business plan to finding the funding."
According to Tamara, "if someone is passionate about starting a business there are three approaches she can take when determining the type of business she wants to launch. She can either: do what she knows, do what others do, or look to solve an everyday problem." Tamara gives real-business examples for each of these concepts. Monosoff adds, "by following these simple suggestions, the average start-up is more likely to succeed and the person who starts the enterprise is more likely to enjoy a happy and rewarding life."
Tamara Monosoff is the founder of Mom Invented Inc., a company that has helped thousands of women start businesses and develop products. She is also the bestselling author of The Mom Inventors Handbook: How to Turn Your Great Idea into the Next Big Thing, Secrets of Millionaire Moms: Learn How They Turned Great Ideas into Booming Businesses – and How You Can Too!, and The One Page Business Plan for Women in Business. Tamara is a frequent speaker on entrepreneurship and women and leadership.
Next month on NAPW In the Studio, Selena Rezvani, author of The Next Generation of Women Leaders: What You Need to Lead, but Won't Learn in Business School, joins host Robin Dorian with tips on how to Influence people.
About NAPW In the Studio
NAPW In the Studio is an NAPW produced series of online broadcasts featuring interviews with recognized experts with valuable information pertinent to professional women.
Emmy Award-winning TV veteran Robin Dorian, who has produced for NBC, Showtime, Fox, the Food Network, WUSA, PBS, and ABC Sports, hosts the show. TV viewers know Robin from her five-year stint as a VJ on the music network VH1. Robin was also a guest host for ABC's Good Morning America and Extra. In addition to her Emmy, Robin is the recipient of an ACE Award and a Kodak Medallion of Excellence Award.
Nicole Zeitzer-Johnson, Executive Producer of the show is also credited as a former producer of CNN Business News and CNN International, NBC's Jane Pauley Show, and NBC's The Apprentice.
About NAPW
The National Association of Professional Women (NAPW) is the fastest growing women's networking association in the nation with more than 150,000 members. Accomplished members, from businesses large and small, work every day to achieve professional career growth and development through interactive online networking forums, local face-to-face chapter meetings, access to local and regional seminars, webinars, podcasts, and many other educational tools. NAPW is an advanced forum for like-minded professional women to gain exposure and to create innovative social and business relationships.
For more information about NAPW visit http://www.napw.com.
###