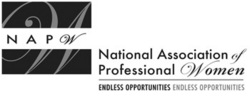 You are never too old to learn, every single day until the day you die. And if you haven't learned something new, then shame on you!
Garden City, NY (Vocus) March 24, 2010
NAPW's Sacramento's chapter president Sharon Darrow opened the meetings by welcoming everyone, especially those attending for the first time. She reminded everyone that February 2010 is very important to the local chapter, since it has now been in existence for one full year. With that fact to start off, February is also special since it is the month when we think of love. Taking that fact and the fact that the NAPW is about supporting individual and collective growth of women, she asked everyone to say a few words about an important woman in their lives when they had the opportunity to introduce themselves. As an example she pointed to her own Mother, June Azevedo, as an inspirational figure and mentor in her life.
Linda Avena, owner of A & Y Billing Solutions, introduced herself first. Linda is working hard to build her business, a medical billing company, which is less than a year old. She was not lucky enough to have a female mentor, but says that just keeping a positive attitude has made a huge difference in her life.
Andrea Newhouse, director of aquatic services at Easter Seals, was our next speaker. She talked about their warm water therapy pool, available to anyone with a doctor's prescription. Her mentor was her maternal grandmother, born in 1900, who taught her how to cook, sew, and do tatting.
Renee Parker was next, and told us that she had missed the last 5 months because she was ill. During that time when she was unable to work she and her partners closed their business. She's healthy enough to work now and extremely busy, but unemployed for the first time in over 20 years. She is back in college and thoroughly enjoying it. Renee grew up in a household of men, but her mentor was her maternal grandmother, an amazing woman for her times who became the first female court reporter in the province of Quebec. The best advice she gave to Rene was to stand up straight, not slouch just because she was the tallest kid in her elementary school, and then nobody could look down on her!
Erica Thompson, a non-member guest, next introduced herself. Erica works for Time4, a full service marketing and print company, specializing in hospitality clients. Her greatest influence is her mom, who was a teacher. Erica says she probably didn't appreciate her enough growing up, but did later when former students would come up and tell her much her mother had influenced and helped them.
Jean Hooks, a guest for her second time, works with Celebration Arts. She is actively involved with local talent in Sacramento, and helps mentor young people. She said she comes from a long line of strong women who taught her that you could do anything you choose to do, if you will just keep your passion for it.
Ramona Herriford, of Herriford Insurance, specializes in health, disability, and life insurance. Her mentor is her older sister, who took over when their mother died when Ramona was just 6 and has loved, encouraged, and supported her ever since.
Janet Moe introduced herself as a representative of the Sacramento Community Concert Association, which provides low cost music for members of the community. Music is Janet's passion, because it is something that bonds people together and that everyone can enjoy. She also came from a long line of strong women who were able to combine home and careers very well, but says her mother was her greatest mentor and best friend.
Deborah Finn, owner of Artistic Staging and Redesign Company, was next to introduce herself. She just started her business during this last year and helps homeowner's stage and redesign their homes. If they are moving, she helps them stage the house to sell more quickly. After they move she can assist them in redesign so they are more comfortable in their new space. Deborah was blessed with two great family mentors, her mother and grandmother, who taught her how to cook and sew and encouraged her creativity. She also has a great business mentor, Erica Thompson!
Sharon Stiles, a licensed financial services professional, was our next speaker. She considers her function as educational, rather than selling financial products. Sharon came into her field after a disastrous divorce, where she learned that what you don't know CAN hurt you. Now she loves advising and teaching women to take control of their own financial lives. Her first mentor was her aunt, a penultimate businesswoman and tremendous model, who was lost to breast cancer at a very early age. Sharon's second mentor was her mother who taught her the flip side, how to parent and handle a house. Sharon says she "adopts mothers", and adopted one after the death of her mom who was a wonderful combination of both businesswoman and homemaker. Sharon also extended an offer to June Azevedo -- if Sharon Darrow ever mistreats her or fails to appreciate, let her know and she will be there to adopt her!
Denise Ash, partner to Sharon Stiles, is also a licensed financial service professional. Denise also said that her mother was her mentor, but for a totally different reason than cited by other women about their mothers! Her mother, knowing from the beginning that Denise was hardheaded and stubborn, just kept quiet and let her go her own way. That permitted Denise to make and learn from her own mistakes and learn that, with hard work and determination, she could do anything. Denise's second mentor is Sharon Stiles, who she does permit to provide nurturing and support when needed.
Linda Melody, with Pre-Paid Legal, provides access to the legal system for every person and business in America as well as restoration after identity theft. Linda worked in the broadcasting industry prior to joining Pre-Paid Legal, which meant that she moved around a lot. She said that every place she went she found wonderful women who were willing to teach and support her in whatever way she needed. As a result she gets great satisfaction out of mentoring young women herself.
Janice Jordan, owner of Jordan's Referral Network, was attending as a guest of Linda Melody. She is a speaker, workshop leader, and coach, who teaches people how to network. Janice told us that her family is all back in Buffalo, and seem to think that communications only work from California to Buffalo! As a consequence she was "adopted" by a wonderful family in the Bay Area who have supported and mentored her.
Helena Fisk, who works for the SBDC (Small Business Development Center), introduced herself next. She explained that the SBDC is paid for out of our taxes and provides free consultations to small businesses by a full range of experts. They want businesses to succeed, and help business owners evaluate and improve what they are doing. Helena's mentors were her mother and her grandmother Helena. She shared a wonderful quote from her grandmother. "You are never too old to learn, every single day until the day you die. And if you haven't learned something new, then shame on you!"
Vesta Attaway, of VA Creations, is an inventor and author of a book on how to do your own patents, "Launch to a Successful Idea". She told us that her number one job is taking care of her mother, Vesta Cooper, who attends meetings with her. Her mother is 95, suffering from mild dementia, and was her personal mentor. Vesta said that her mother raised five children by herself, after her husband died when the children were young, working three jobs to support them. Vesta's mother worked very hard and taught her children to value their educations and finish school.
Marissa Eldreth, founder and CEO of BizWiz Consulting and Marketing Solutions, is now concentrating on working with non-profits. She will meet with them and assist them in their fundraising efforts. Her other passion is helping young women, and is trying to put together a consortium of businesswomen to help young women with children. Marissa shared anecdotes about some incredible strong women in her family, including both her grandmother and mother. Her grandmother developed and managed several businesses, but taught all the children in the family the importance and value of knowing how to work. That incredible lady told neighbors that everyone needs to know how to work and work hard, because you never know what will happen -- sometimes the wheel is up, and sometimes it is down! Marissa's grandmother died early from cancer, but her mom will be coming to live with Marissa soon.
Bonnie Terry, of Bonnie Terry Learning, helps parents give their children a two to four year advantage in school through the use of her teaching and learning aids. Bonnie opened up her business in 1992 at the encouragement of her sister, who told Bonnie, "You can do this yourself". She started her learning center, and then created the training materials. Next step was to start publishing her own materials. Bonnie's primary mentor was, and still is, her mom, who taught her from early childhood that she could do anything she wanted. She also taught Bonnie to have a career because a woman never knows what might happen. That sage advise was of tremendous value to Bonnie, when her husband died and left her with three children to raise alone.
Shirl Whiteman, from both the Empire Pharmacy Trade Association and her new business, Getting It Together in Sacramento, says that her best mentors were actually men. Unfortunately, in her male dominated industry, women tend to compete with rather than support one another. Shirl recently attended a conference called Women in Business, and shared some of the highlights with everyone.
Diane Garga, owner of DG Consulting and a guest of Sharon Darrow, joined us for the first time. She is a specialist in leadership coaching, as well as collaberating with whatever growth path you are on. Diane is new to Sacramento and was looking for an organization of professional women to join, and had one of Sharon's invitation emails sent to her. Diane told us about her mentors, including a Dean of Women who had returned to school in her late 50's and went on to get her doctorate.
Sharon Numan, a guest of Deborah Finn at our evening meeting, is retiring from the state of California and considering what she wants to do next. She is considering going back to school for her doctorate, but also opening up a business in project management. Her first role model was her mother, who taught her that she could do anything she put her mind to.
Sara Lopez, of SGL Enterprises, spoke about her business as a way for women to build something of their own with Amway Global. She spoke about their health and wellness products, the Nutrilite line, which is so important to her family. Sara said that God is her primary mentor, but that her very supportive parents helped her learn to dream and become what she is today.
Ester Gordillo, a guest of Sharon Darrow, works with the CITD, as an international trade consultant for importers and exporters. In that capacity she helps businesses do market research and design market entry strategy in other countries. She also is a marketing expert who works as a consultant for the SBDC, Small Business Development Center. Ester expressed appreciation for her directors as business mentors, but her mom and one of her early teachers were great life mentors.
Terry Maxwell, of The Maxwell Group, reviewed her history as teacher, writer of teaching manuals at a publishing company, then technical writer on computer. Every step of the way she met special people who taught her and helped her grow in business, after her mom and aunts gave her a great start as a child.
Christina Carter, Administrator of Assisted Living at the Elders Inn, joined us for the first time all the way from Alameda. She also is a veteran of the United States Air Force, has a degree in Business Management, and is a certified dietary manager! This talented lady found military basic training a breeze, having grown up with a mom who was an at-home Drill Instructor!
Sharon Darrow was the last to talk about her business, Travel ID Cards. She showed samples of the company products, KidsTravelCard, TeenTravelCard, AdultInfoCard, and the PetTravelCard. She is also now doing custom cards for organizations, with or without photos. Sharon now has a NAPW Photo ID, which comes with both a black lanyard and strap clip for convenience.
In preparation for the speaker, Sharon shared a story about one of her grandsons, who asked her about a funny thing he had see in pictures on top of a TV. She told him those were called "rabbit ears", and then talked about TV antennas, and the fact that when she was young there were only 3 TV channels, and they were all in black and white! This simple talk helped her understand how much has changed in her lifetime, and how we need to listen to our mothers and grandmothers to understand how life has changed for women.
Sharon then her Mother, June Azevedo the owner of Azevedo Print & Design. June shared some very personal stories about her history, going back to women in the 1800's. She talked about women who took part in the Oklahoma land rush, a woman who was taken by Indians as a girl, and women who were strong and independent in spite of severe limitations at the time regarding what was considered a "woman's place"! June spoke about her favorite summer when she was a little girl, when the family lived on the bank of a creek. Sure, they were homeless and living in dire circumstances, but as a little girl she thought being able to swim every day and walk to town all by herself (at age 6) for milk was wonderful! Her talk reminded all of us how much we need to give thanks to the generations of women who came before us, and how much we need to teach our daughters and granddaughters about strength of character!
This meeting was warm and sentimental for all, and helped everyone who attended feel thankful for being women in today's world!
For additional information regarding NAPW and its local chapters, please visit http://www.napw.com. Follow us on http://www.twitter.com/napwinc and http://www.facebook.com/napwinc
###