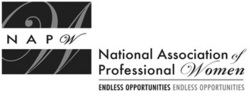 It is quite fitting that Kiran Rai is working with the National Association of Professional Women to celebrate our members
Garden City, NY (Vocus) April 6, 2010
Today, the National Association of Professional Women (NAPW), the nation's largest and most recognized women's associations in the country, is launching a month long, members only contest. Each business day in April, one lucky NAPW member will win a designer scarf from the coveted Satya Rai collection.
Designed and created by fashion designer Kiran Rai, Satya Rai scarves are favorites among A-list celebrities who include Drew Barrymore, Angelina Jolie, Julia Roberts, Halle Berry and Jessica Alba. Most recently, American Idol judge Kara DioGuardi wore the iconic Satya Rai caftan on the hit show and received rave reviews from fans and press alike. Each scarf has a retail value of $145.
"It is quite fitting that Kiran Rai is working with the National Association of Professional Women to celebrate our members," states Nicole Johnson, NAPW's Managing Director of Communications and Member Services.
"Kiran knows what it takes to become a successful professional woman. She started her career working at the Gap, and now famous women everywhere showcase her designs. The mother of a teenage son, Kiran's success story resonates with so many of our members. She is driven by a dream and her passion to make it come true."
Born in England to a traditional Indian family, Kiran was schooled in Switzerland, and has been influenced by many different cultures. As designer and creative director of Satya Rai and Sir Alistair Rai, Kiran creates pieces that reflect her life experiences and cultural history. Her designs bring timeless messages of peace, promote global awareness, and introduce ancient philosophies into today's world. Each scarf comes with its own personal message of love, peace, hope, karma and kismet.
Every Monday in April, NAPW members will receive an email featuring the scarf that will be given away each day of that week. Members can enter the contest through the email, or by clicking to win through the NAPW website at http://www.napw.com/contests.The daily winner will be posted each day on the contests page, which is password protected for members.
About NAPW
With over 150, 000 members, NAPW is the fastest growing and most recognized women's association in the nation. Accomplished members, from businesses large and small, work daily to achieve professional career growth and development through interactive online networking forums, local face-to-face chapter meetings, access to local and regional seminars, webinars, podcasts and many other educational tools. NAPW is an advanced forum for like-minded professional women to gain exposure and create innovative social and business relationships.
For more information about NAPW, visit http://www.napw.com.
# # #