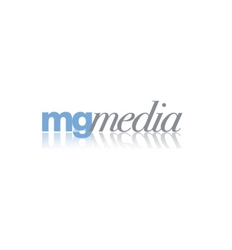 "Publicity is a powerful tool. This press release resulted in an award that has been recognized worldwide."
Hillsborough, NJ (PRWEB) June 9, 2010
Popular Science recently announced that the ECO-Auger™, a product of Smart Product Innovations (SPI), was among the recipients of the magazine's 2010 Invention Awards. Popular Science recognized the ECO-Auger™ after receiving a submission from MG Media, LLC (Hillsborough, NJ).
After compiling a press release for SPI on ECO-Auger™ on receiving an award, MG Media, LLC distributed the information to a custom database of various media outlets, including Popular Science. Upon its selection for a 2010 Invention Award, the ECO-Auger was featured in a full page article within the June 2010 issue. Such advertising space in Popular Science is valued at $124,000.00. However, the efforts of publicity generated by MG Media, LLC provided SPI with this invaluable space at no cost. MG Media projects the award to generate an infinite return on investment with the global recognition being bestowed upon the ECO-Auger™. Popular Science ranks as the 4th most widely read magazine among males in the United States, with paid subscriptions at close to 1.2 million and a total audience of over 7 million readers per copy. In addition, the Invention Award is prominently featured on the homepage of the Popular Science website (The Popular Science Website) and is currently one of the top 3 most viewed articles.
About Mayo-Giuliano Media, LLC (MG Media, LLC):
Located in Hillsborough, NJ, MG Media, LLC is a full service advertising, marketing, graphic design and web design company servicing a broad range of clients in NJ, NY, PA and nationally. The MG Media philosophy is simple. Building strong relationships between their clients and their customers. Taking pride in providing big agency talent with boutique style service, MG Media strives to partner with their clients to effectively develop marketing strategies to satisfy all budget sizes. Their client roster spans business-to-business, trade, consumer, universities, health care, retail and manufacturing companies with a niche in the building material industry. In addition to energetic web design, unique advertising, custom logo design, branding and collateral, MG Media also specializes in media planning, media buying, press release campaigns and television commercials. Learn more by visiting the MG Media Website
MG Media, LLC would like to extend heartfelt congratulations to Scott Anderson, the genius innovator behind ECO-Auger™ and his dedicated team.
Current and prospective clients interested in publicity and other services are invited to visit MG Media, LLC at 856 US Highway 206 in Hillsborough, NJ. For more information, please call Jodi Mayo Alessandri, Managing Partner, at 908-874-9200 or visit our website.
About Smart Product Innovations, Inc. (SPI) and the ECO-Auger
Smart Product Innovations is based in Juno Beach, FL. They feature a wide array of "smart" products, including the ECO-Auger, Smart Vent, and Clean Cut. In addition to their 2010 Invention Award from Popular Science for their ECO-Auger, SPI also received the 2009 ConocoPhillips Energy Prize (The ConocoPhillips Website)
The ECO-Auger is a hydrokinetic machine, run by a hydraulic accumulator storage system, converting moving water from river and ocean currents to renewable electric energy. (The Smart Product Innovations Website)
SOURCE: Popular Science Magazine
Contact: Popular Science Magazine, Email: letters (at) popsci (dot) com
URL: http://www.popsci.com/diy/article/2010-05/invention-awards-fish-friendly-tidal-turbine
Contact:
Brad Castronovo
Mayo-Giuliano Media, LLC
856 US Hwy 206, Suite B11
Hillsborough, NJ 08844
908-874-9200 x114
###