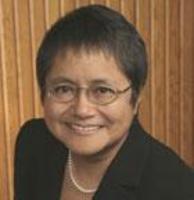 Leveraging my wealth of experience and knowledge, I will also tap into the many Agilis Solutions internal resources, industry connections and partners to bring the most thorough, insightful and fact-based ideas to the mix
Beaverton, OR (PRWEB) August 26, 2010
Agilis Solutions, a leading provider of software product development services and outsourcing pioneer to Vietnam is blogging and tweeting to spread the word on software development and outsourcing issues. The company, with Oregon and California offices, also communicates through LinkedIn and its Ask Eileen online Q&A column available on the Agilis Solutions website.
"Dialogue is so valuable on issues such as outsourcing, which is still a bit of a mystery to many businesses. Through more open discussion, I can help others define how and why outsourcing services can help their businesses to grow," says Eileen Boerger, president of Agilis Solutions, and author of Ask Eileen. "The more I speak at conferences and visit with companies, the more I realize the need for more accessible information and communication."
Boerger has extensive experience in the development and maintenance of software systems and applications, and also has managed the outsourcing of software development and maintenance projects to several countries, including Vietnam, India and New Zealand. "Leveraging my wealth of experience and knowledge, I will also tap into the many Agilis Solutions internal resources, industry connections and partners to bring the most thorough, insightful and fact-based ideas to the mix," adds Boerger.
Agilis Solutions provides software engineering, maintenance and testing services for companies who build software, primarily Independent Software Vendors (ISVs) serving the high technology, healthcare, financial, distribution, transportation, telecommunications, and manufacturing industries. Its unique blended delivery model combines locally based, highly trained project managers from America with a world-class software development center located in Vietnam. Agilis Solutions provides expert project management onshore to assure accurate requirements, on-time delivery and seamless communication, along with seasoned software engineers offshore who deliver exceptional quality most cost effectively.
Boerger is President of Agilis Solutions, a Business Unit of CorSource Technology Group, having previously held titles of executive vice president and general manager. Since joining the company in 2000, she has been responsible for the delivery of the outsourced engineering services, which is now the Agilis Solutions Business Unit. Prior experience includes senior executive and management level positions at QualityLogic, Mentor Graphics and Unisys Corporation. She is a member of the Oregon Engineering and Technology Industry Council (ETIC), and served on the Board of Directors of the Software Association of Oregon (SAO) and Women in Technology International (WITI). She was recognized by Open Computing magazine as one of the "Top 100 Women in Computing".
For more information on Agilis Solutions or parent company CorSource Technology Group, visit http://www.agilissolutions.com.
###