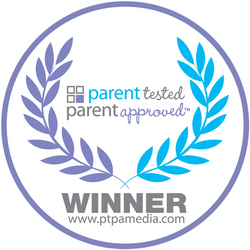 Toronto, Canada (PRWEB) June 17, 2010
What do you get the man who has everything? What about a pillowcase with a photo of his kids, an extra-large ice-cream bowl, video games for late-night questing, or a night to remember?
These are just a few of the ideas submitted by moms across North America when asked what they're planning to get their husbands for Father's Day (June 20th this year). The women are all volunteer evaluators for PTPA Media (Parent Tested, Parent Approved), a 35,000-strong network of parents who test family-related products and services for value and usability.
PTPA's survey contains great news for dads. Just one of these moms said she would be buying her husband a tie or socks. Most moms responded with innovative ideas that their men will really appreciate.

Tools will be hot this Father's Day. "I know my hubby would be happy with power tools," said Paula C. "His face just lights up when he gets them!" Among the favorites this year are socket and wrench sets, tool chests and stainless steel barbecue tools.
Some lucky handymen are also going to receive rechargeable flashlights that serve as emergency wall lights, specialized stilts for overhead work, pressure washers and garage-organizer systems.
Toys top the gift list this year, particularly video games. "My husband likes to play them at night after the kids are asleep, and it's not something he would buy for himself," reports Kim D.
Other popular man-toys this year include portable DVD players ("for when the kids have claimed the big TV"), smartphones, and of course the iPad and the iPod Touch. Among the more exotic gifts to be unwrapped are night-vision goggles, pro-wrestler action figures (for playing with the kids, of course), and DVD sets of the Spike TV series "Deadliest Warrior."
At least one lucky dad will receive a Soda Maker from Sodastream which coincidentally was a PTPA Award recipient. A mom named Neva calls this gift a "win-win." "They'll feel like they're actually 'making' something by pressing the button to inject the CO2 into the water to make soda! Plus, it saves you money that can be better spent on a date night!"
Custom gifts are popular. Moms are preparing such crafty items as photo albums, framed photo collages, a hand-painted (by the kids) ice-cream bowl from a pottery shop, and a poster featuring inked prints of baby's hands and feet. One mom says she's planning an "ice dream" cake shaped like a beer mug!
Believe it or not, Dad also wants to learn. A number of Moms in the PTPA network are signing their husbands up for courses in subjects such as cooking, cake decorating and wine appreciation.
Many dads will receive a gift of time. "He's getting a fishing or golf day," says a mother named Melissa. "Life is so hectic with 12-hour work days, baths, potty training, lawn mowing and renovations that Daddy rarely gets to spend a day doing what he loves." Leah O. says her man's first gift "will probably be his favourite: sleeping in until he wants to wake up."
The gift of food is also gaining popularity. According to Amber S., "Dad would love breakfast in bed complete with pancakes and every kind of pork product his heart desires." Also making the lists are "a nice steak barbecue," "dinner loaded with his favourite entrees and desserts," and "Dad's favourite doughnuts."
Experiences are also big this year. "I know my husband would be thrilled with a day of fishing with his best friend!" says Brandi. "My husband would love to receive tickets to any kind of sporting event where he could get away and relax," reports Kelli B.
Other sought-after sensations include visiting a local car museum, windsurfing, deep-sea fishing, challenging a golf course he's never played before, or driving a racing car.
Best of all, some moms are planning a little romance. That might mean a foot rub, a candlelight dinner, or a hot movie date. As a member named Lucy says, "My hubby's favourite Father's Day gift is a day full of his favorite meals, followed by a reminder of just how he became a father in the first place!"
Talk about "Parent Tested, Parent Approved."
Members of the press may contact: Sharon Vinderine (905)738-1447
# # #