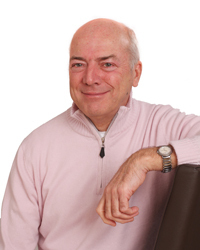 The suffering I have seen in my life is what gave me the passion to find a solution to the inner and outer chaos of myself and others
(PRWeb UK) September 20, 2010
The contents of The True Dynamics of Life are designed to give the reader powerful tools to recognise and eliminate self defeating illusions that are currently contributing to the disruption of the planet as well as limiting personal growth and happiness.
According to Robinson, life is difficult because the world is in chaos. The world is in chaos because humanity has been conditioned and filled with false beliefs that cause conflict and have their roots in the 'three traps of humanity'. He explains how this conditioning is rooted in each person's first encounter with fear, a formative childhood moment that blocks a significant portion of one's natural creativity and power. With this in mind, he offers techniques for recognizing and finding freedom from the resulting traps and their physical, emotional and spiritual effects. Robinson urges readers to look inside and realize that unless they deal with the chaos within themselves, the world will never find its way out of the global chaos and into lasting peace.
"The suffering I have seen in my life is what gave me the passion to find a solution to the inner and outer chaos of myself and others," Robinson says. "I went through a deep reconsideration of my beliefs, judgments and conditioning. I realized that I was living a lie, which has brought me to where I am today and the writing of this book."
Robinson contends that there are three primary traps that tie humanity to the suffering and chaos present in the world today. These traps are related to Robinson's concepts of mind, religion and society and he indicates that most of the world is under the influence of one or more of these traps. By identifying and explaining them, Robinson empowers readers to break free of their influences and live a life free from the traps of suffering and chaos. .
The True Dynamics of Life is available for sale online at, Mike Robinson's website and other outlets including amazon, waterstones, whsmiths.
About the Author
Mike Robinson is a writer and personal development teacher dedicated to sharing his understandings. He has spent the past 35 years traveling the world in an effort to help people recognize the truth and understand love in action. A father of three, Robinson resides in North Walsham with his family.
###