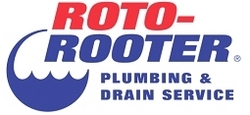 We're tracking down leaks and showing customers smart ways to curtail water use so they can recover their installation costs as quickly as possible through savings on their utility bills
Atlanta, GA (PRWEB) June 11, 2010
Roto-Rooter of Atlanta is becoming a local leader in water and energy conservation through its new ROTOGreen Earth-friendly plumbing program. Roto-Rooter is leading the way in Atlanta on replacement of conventional water heaters with new high-efficiency tankless water heaters.
Roto-Rooter is educating its Atlanta plumbing customers about local, state and federal tax rebates and credits that greatly reduce the cost of purchase and installation of energy efficient water heaters. Keith Austin, general manager of Roto-Rooter of Atlanta, stresses that with the combined rebates, homeowners may save up to $2000 on a tankless water heater, which makes them cost competitive with conventional water heaters.
Since tankless water heaters only heat water as it is needed instead of keeping a forty or fifty gallon water tank hot 24 hours a day, they save homeowners a substantial amount of money on energy costs. A typical family of four will save $175 a year in gas costs. Larger families save even more.
Tankless heaters have a reputation for being expensive to purchase and expensive to install but Roto-Rooter's program puts the cost of tankless heaters in-line with conventional water heaters by helping customers navigate the many tax breaks in order to take full advantage of the available savings. Roto-Rooter is doing all of the research and leg work when it comes to tax breaks, credits and rebates so its customers won't have to.
Tankless water heaters offer other advantages besides energy savings. Most tankless water heaters are wall-mounted so they they take up much less space than a conventional water heater. Additionally, since the water is heated on demand, running out of hot water and suffering through a cold shower will never happen again. And finally, tankless water heaters have a 20 year life expectancy whereas conventional water heaters typically wear out after just eleven years.
Roto-Rooter's ROTOGreen program made its official debut on Earth Day. It is designed to make water and energy conservation simple and effective for homes and businesses. Roto-Rooter is promoting smart water-saving plumbing fixtures and retrofits to toilets, showers, faucets and water heaters. "We're tracking down leaks and showing customers smart ways to curtail water use so they can recover their installation costs as quickly as possible through savings on their utility bills," said Austin.
Roto-Rooter was established in 1935 and has become North America's largest provider of plumbing repair and drain cleaning services. Roto-Rooter has 116 company-owned locations and over 500 independent franchise locations in the U.S. and Canada. For more information about Roto-Rooter, please visit http://www.rotorooter.com
Atlanta contact: Keith Austin at 770-992-7283 / Keith.Austin(at)rrsc(dot)com
###