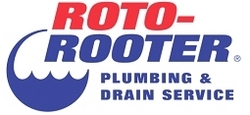 By following these simple procedures, you may be able to contain some basic plumbing problems, helping to avoid big catastrophes
Cincinnati, OH (PRWEB) June 10, 2010
Roto-Rooter's Seattle plumbers are experts at responding to plumbing emergencies. They'd like to offer people free advice that may help correct small problems before they turn into costly repairs.
"By following these simple procedures, you may be able to contain some basic plumbing problems, helping to avoid big catastrophes," said Larry Rothman, director of plumbing services at Roto-Rooter Plumbing & Drain Service.
Pipe Eruption? If water is gushing from a burst pipe or faucet, turn off the water supply immediately. It is important to know the location of all shutoff valves - including the main shutoff valve on the property. Sink and toilet valves are easily found below and behind these fixtures but if these valves aren't exercised occasionally (turned back and forth), they may become stuck in one position and won't work when you need them to. Main shutoff valves are usually located at the water meter in the yard, in the basement where the water main enters the home or inside a utility room or crawl space. After you've turned off the water, determining the cause of the leak is the next step and this may require a professional plumber.
Toilet Bowl Overflowing? Don't flush the toilet again, it will only aggravate matters. Be patient and wait a few minutes. Most likely the water level will drop on its own. If it doesn't, bail out half of the water, returning the bowl to its normal level. Next, dislodge the clog with a plunger then try flushing the toilet again to clear the system.
Water Pouring From Under Water Heater? Turn off the water supply valve on water heater. For an electric water heater, turn off the power at the service panel; then unplug the unit if it is not directly connected to your facility's wiring. Beware of shock risk when dealing with an electric water heater and water. Try not to come in contact with water when touching water heater or electric controls. For a gas water heater, turn off the gas shutoff valve on the unit. Water heaters only last about eleven years and flood-causing tank failure is common on older heaters.
Established in 1935, Roto-Rooter is the largest provider of plumbing repair and drain cleaning services to business and residential customers in North America. For more information about Roto-Rooter's services, visit Roto-Rooter's Web site at http://www.rotorooter.com.
###