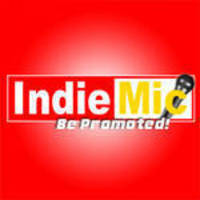 Although some internet sites allow you to upload your music video for free,they do not market or promote them
Marietta, GA (PRWEB) January 30, 2010
Indie Mic is set to launch a member based social network, devoted to all things music. The sole purpose of Indie Mic is to give independent artists, groups, bands, etc., of such genres as: Hip Hop, Country Music, and R&B etc., the exposure needed, via online video submission. Members submitting music videos will be chosen at random to be promoted through homepage, subpages, t.v. commercials, email, banner ads and printable mock magazine covers, that are fully customizable and help to promote members offline, while increasing our brand.
Each week five new members from the categories of: Pop, Hip Hop & Country Music etc. will be chosen at random to have their music video played on our homepage. Each music video being promoted on our homepage will have a brief biography displayed underneath their music video entailing name of member/group , age, city, day job etc. , to add personification to our members music videos. Every music video submitted, will be granted airtime and airdates by order of submission.
Official is the title granted to members music videos currently being displayed on our homepage. All other music videos not being displayed on the homepage, will be assigned to the genre of their choice, with fellow artists, to have their video be displayed. Indie Mic will have communities, that are genre specific, and have forums, contests & chat rooms that will be specific to those genres only. Music videos being displayed on our homepage, will do so continuously, for five days total, charged for submission and be archived.
Although some internet sites allow free music video submission, they do not market or promote them. Indie Mic offers a cost effective introductory price of $10, versus the traditional avenues of marketing and promotion. Video clips, up to thirty seconds will be awarded to all celebrities, that are good for promotion of: various causes, records releases, movies etc. Video clips will be awarded to celebrities once a year, and have a run time of five days total, and be refreshed the following week with new celebrities.
Any music video submission, can also be used as an audition of musical talent, or some other form of promotion pertaining to music. All music video submissions on Indie Mic, will be subject to rating and or comments from other members. All music videos that are being promoted, will have to resubmit their music video, and be charged an additional $10, when time allotted has ended. Banner ads static or animated will be available for one month to all members, for the introductory price of $25 static and $50 animated.
Any member profile can contain pictures, a specific music genre and a link included with their purchase promoting their website free. Indie Mic members can listen to free music online, from the best indie bands and have free online video submission, free membership for a limited time. Various artists of music will gain the exposure needed, while given the voice by Indie Mic. All video submissions are subject to approval, and will not contain acts of nudity or excessive violence. No contracts or commitments, as is basis only.
Recognizing the fact that indie artists needed exposure, by watching them constantly handing out cds and flyers promoting themselves. Indie mic was formed in the summer of 2007, after making a few cold calls to encourage people to listen to music online, while supporting indie music, from the best indie bands. Members will be encouraged to listen to music of various artists to broaden the appeal of indie music.
###