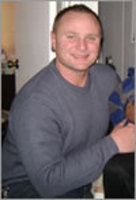 "I have been through so many Treatment Programs myself and knew what had to be done.People need help all the way through and not just in the beginning.That is why I created High Standards Recovery."
Prescott, AZ (PRWEB) November 29, 2010
Life or Death? That is what this article is really about. As of October of 2010 the relapse rate of people who graduate Drug and Alcohol Abuse Treatment Centers has gone up 18% from the previous year. Twenty Eight day Rehab Centers are a thing of the past. After doing some research it was determined that a detox Center should probably be Twenty Eight Days long and not the Primary Treatment Center. There was a great deal of time spent interviewing not only Addicts/Alcoholics but also the Treatment programs attended in Prescott, AZ. So much of this is heart breaking not only for the person afflicted by the disease of chemical Dependency and Families but also the Rehabilitation Centers as well. This is truly an epidemic.
The sad truth is the cost of Treatment is so high that most people today can't afford to go unless insurance covers it. Actually that is where the Twenty Eight Day traditional care programs came from. That was exactly how many days the insurance companies would pay for.
This is a new day and age. More and more Insurance companies are starting to see the reality and pay attention to the statistics. Insurance companies are covering more and more time based on the afflicted person's progress through case notes written by the Therapeutic Professional submitted weekly. These companies are more inclined to pay for a six month out-patient program that has a sober living component; which is where patients are housed and supervised while not in group, then paying for a traditional twenty eight day program. The reason is less money is spent utilizing longer programs then through several attempts at a twenty eight day stay model of Treatment that is simply out dated and does not work for any extended period of time.
The statistic is if a person spends six months in a recovery setting then the chance for staying sober a year greatly improves. The second part of that statistic is that those who celebrate a year of continuous sobriety actually stay sober for years to come. Through doing more research it was found that most Treatment Facilities only make recommendations for when the individual leaves Treatment and that is it.
However a program was located that does so much more for the people attending this facility that it was hard to believe until some of them volunteered for an interview. It was a great time and obvious that each person was genuinely grateful to "High Standards Recovery" for all of the help received.
After speaking to some of the alumni who explained just how much High Standards Recovery did it became clear how strengths were recognized and built upon and how nothing was left out when it came to transition to living independently and planning for the future. One person said High Standards Recovery is way more than a treatment program, it is a life program.
High Standards Recovery takes people from Utter Hopelessness all the way through to sobriety and achieving real life goals.
High Standards Recovery is also launching a brand new component to the program in December 2010. It is called "Individualized Care" and is something that has never been done before by any Substance Abuse Treatment Program. Each member of the program is interviewed and assessed. A special team is assigned to each member with a certain set of goals designed to assist in recovery in every area of a person's life. While most facilities focus solely on substance abuse and co-occurring disorders, High Standards Recovery does that and so much more.
Thank You to everyone that gave interviews and time to write this article and Thank You to Bryan Hullihen for being so kind and doing everything that is being done to help so many people. "Thank You"
Article Written By: Lynne Ann
# # #