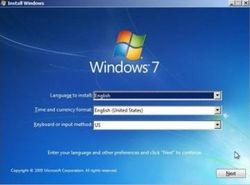 BayArea Systems' Launching IT Readiness plan include free two-hours of professional IT support for new customers
San Francisco, CA (PRWEB) October 12, 2010
BayArea Systems (http://www.BayAreaSystems.com), premier information technology (IT) consulting company in San Francisco Bay Area, is on the forefront of providing cost-effective Information Technology outsourcing solutions for small businesses.
As one of the leaders in providing IT consulting services to professional organizations, law firms, physician practices and many other small businesses in the San Francisco Bay Area, BayArea Systems is presenting professional and cost-effective Information Technology support solutions to help San Francisco Bay Area small businesses during the recovery from the Great Recession. As President Obama signed the "Small Business Jobs Act of 2010" into law on September 27th, 2010, small businesses are encouraged to grow with more accessible loans and tax cuts. IT infrastructure overhaul is one of the most cost-effective methods in helping small business grow. BayArea Systems' "IT readiness" plan is designed to provide critical information technology supports in the areas of office computer servers and workstations maintenance, network architecture, infrastructure as well as network security, data security, data backup and protection; to help small businesses in the San Francisco Bay Area through these trying times, better prepare themselves for the turnaround, and propel their businesses forward during the recovery.
Launching November 2010, BayArea Systems' IT Readiness plan include free two-hours of professional IT support for new customers, to be applied to services on servers, networks or workstations for small businesses in need. The two free support hours can be used as a one-time two-hour block, or two one-hour visits, within 30 days of sign-up. Offer is for new customers, covers labor only, and excludes any software, license, and hardware. Offer is valid Monday through Friday, between 9 am and 5 pm, excluding holidays.
After the free trial period, BayArea Systems will be happy to provide continuing Information Technology support through customized subscription plans with discounted rates.
BayArea Systems is offering this "IT Readiness" plan to all new customers with absolutely no obligation, no contract, and there is no catch! Simply sign up by October 31, 2010 and you can enjoy two hours of professional IT support absolutely free within 30 days. These free consulting hours can be used for maintenance on Cisco network firewall, routers; Microsoft Exchange email servers, file servers, setting up new computers/workstations for new hire, develop a data backup solution, workstation maintenance, or anti-virus and anti-spyware solutions.
BayArea Systems believe in keeping the engine warm, well-oiled and well-maintained, and that means the key information technology that is crucial to today's small business owners must be able to hit the ground running. The "IT Readiness" plan is designed to offer help to professional organizations and small businesses in need, and get them ready when the economy improves and rebounds. When small businesses grow, employment opportunity increases, job grows, and the overall economy grows. Professional organizations such as law firms, schools, doctor's office, accounting firms, regardless of data storage and retention compliance, VPN connectivity, anti-virus and anti-spyware, or network infrastructure maintenance, can take advantage of BayArea Systems' expert knowledge and experience through the "IT Readiness" plan starting October 1st, 2010.
For almost a decade, BayArea Systems has provided cost-effective computer systems and network support and services to small businesses all around the San Francisco Bay Area. BayArea Systems LLC has become a pioneer in providing customized technology solutions that are efficient, cost-effective, and improve bottom line of small businesses. BayArea Systems' business model is based on their passion to provide the best customer service experience in the industry, and building long-term business relationship with their customers.
# # #