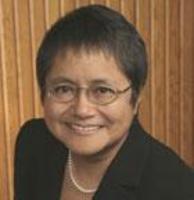 When moving product to the Cloud, ISVs must consider architecture, application multitenancy and integration of applications old and new. Done right, the Cloud lets ISVs focus on the needs of the customer, making them better ISVs.
Beaverton, Ore. (PRWEB) June 18, 2010
Agilis Solutions, a leading provider of custom software application services and software development outsourcing, has launched Ask Eileen! a new monthly online question and answer column. Posted questions on Cloud, SaaS, outsourcing and other software development issues and trends are answered by software industry veteran and Agilis Solutions President Eileen Boerger.
If selected, questions for Ask Eileen! are posted anonymously on the Ask Eileen! web page. Eileen will personally address the individual questions via email, and also post the response online. Submit questions via the Ask Eileen! web page.
A guest speaker at the recent All About the Cloud Conference, Eileen was interviewed on Cloud Thought Leadership, and also headlined a presentation on Moving Software Products to the Cloud. She has extensive experience in the development and maintenance of software systems and applications, and has managed the outsourcing of software development and maintenance projects to several countries including Vietnam, India and New Zealand. Her engineering background and unique outsourcing and software industry expertise make her a sought-after resource and speaker worldwide.
Agilis Solutions provides software engineering, maintenance and testing services for an extensive range of clients who build software, primarily Independent Software Vendors (ISVs) serving many industries, including high technology, healthcare, telecommunications, financial, distribution and manufacturing, as well as government services. Its unique blended delivery model combines locally based, highly trained project managers from America with a world-class software development center located in Vietnam.
"I often get asked about software development issues and to define how and why outsourcing services can help a company meet its growth challenges," says Eileen Boerger. "While we don't pretend to be experts in each particular business, we do know software development and since 2001 Agilis Solutions has helped dozens of software companies achieve predictable, quality results. The Ask Eileen! column provides a timely format to respond to a much broader audience."
About Agilis Solutions
Agilis Solutions, headquartered in Beaverton, Ore., designs and delivers software development and maintenance services for companies who build software, utilizing a "blended delivery model" that combines highly seasoned U.S.-based project managers, with software engineers in Vietnam. An independent business unit of CorSource Technology Group, Agilis Solutions is a Microsoft Gold Certified Partner. Visit agilissolutions.com.
###