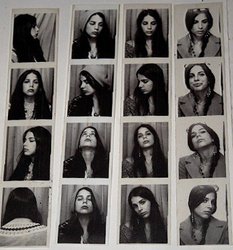 Lenox is the perfect canvas for emerging artists...A veritable pop-up gallery in the heart of Boston's Back Bay
Boston, MA (PRWEB) July 27, 2010
Lenox Hotel, fresh off Hunt Slonem's "Nature. Nurtured." show and a brief installation by Damien Hirst, continues its art appreciation series, "Lenox Originals," featuring young American artist Stephanie Saunders. The works of the emerging artist and daughter of Saunders Hotel Group CEO Jeff Saunders, will be on display this summer.
The Boston-based artist and graduate of the School of the Museum of Fine Arts Boston sees art as both a calling and compulsion. "Every time I paint I fulfill my life's purpose," says Stephanie Saunders. "Each painting is a clip from the movie theater of my mind and soul."
"Lenox guests and Boston locals are loving our recent infusion of original artwork," exclaims Scott Grigelevich, Director of Sales and Brand Ambassador for The Lenox Hotel. "Lenox is the perfect canvas for artists...A veritable pop-up gallery." A recent partnership with renowned DTR Modern Galleries (Boston, Palm Beach, New York) promises more high profile artists like Slonem and Dali in the near future along with emerging artists from Boston's thriving art scene.
About Lenox Originals
Lenox Originals, featuring art installations throughout Boston's historic Lenox Hotel, is a continuing art series inspired by Lenox 1900, a campaign celebrating Lenox Hotel's rich 110-year history in the arts and beyond. Legendary Lenox guests include American Painter John Singer Sargent (1856-1925), American art collector Isabella Stewart Gardner (1840-1924) and famed Italian tenor Enrico Caruso (1873-1921).
All artwork is available for purchase - please visit Lenox Hotel at 61 Exeter Street in Boston's Back Bay or call Scott Grigelevich at (617) 417-9399 for details on all Lenox Originals installations.
A montage of Stephanie Saunders - Artist Portfolio is available by clicking video below:
###