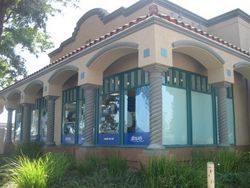 "Our firm is positioned to expand throughout Southern California due to our extensive knowledge of the region and our vast experience preserving and enhancing the value of our clients' assets through exceptional service and fair terms."
San Diego, CA (PRWEB) March 11, 2010
ARK Management, (http://www.ark-management.com) a commercial property management company, has continued to grow its third-party property management presence with the addition of the Singer Family portfolio. The Singer Family portfolio is comprised of mixed-use, multi-tenant retail and industrial properties.
"ARK Management continues to grow its management portfolio in Southern California with the addition of third party management contracts such as the Singer Family property," explained Adam S. Robinson, Co-Founder/Asset Manager for ARK Management. "Our firm is positioned to expand throughout Southern California due to our extensive knowledge of the region and our vast experience preserving and enhancing the value of our clients' assets through exceptional service and fair terms."
The Singer Family portfolio is comprised of one single-tenant freestanding industrial building, one multi-tenant commercial/industrial building, two freestanding single-tenant retail buildings and one multi-tenant retail building. The portfolio is located on Main Street in Ramona, Calif. and is more than 95-percent leased. The tenants at the Singer portfolio include Kragen Auto Parts, Leslie's Pool Supplies, Big Apple Bagels, 2J Flight Technology, Ramona Motors, Roman's Designs and Tanguary's Ramona Truck & Auto.
"We selected ARK Management to handle the management of the Singer Family portfolio because the firm came highly recommended, and we were attracted to the personal service that comes with working directly with the principals," explained the trustees of the Singer Family Trust.
Prior to the Singer portfolio contract, ARK Management was recently retained in December 2009 to manage a three-building, multi-tenant retail center held by a private owner. The retail center is located at the intersection of Imperial Highway and Lakewood Boulevard in Downey, Calif., which is in close proximity to the 105, 605, 5 and 710 Freeways.
About ARK Management
ARK Management is a privately owned, full-service commercial property management and association management company serving Southern California. ARK Management specializes in industrial, office and retail property management services that preserve and enhance the value of its clients' assets through diligence, efficiency and sound business judgment. ARK Management is based in San Diego with satellite offices in Orange County and Los Angeles County. In January, 2010 ARK Management was ranked #24 out of the top 31 commercial property management companies by the San Diego Business Journal. More information is available at http://www.ark-management.com.
###