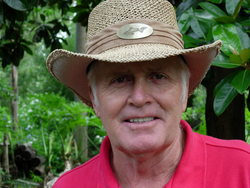 "Each year, the USGA ensures both a challenging course and an open format, meaning that any golfer with a dream and great competitive golfing skill has the opportunity to become a U.S. Open Champion."
Windermere, FL (PRWEB) June 11, 2010
TourProGolfTips.info, your home for everything golf on the web, announces a special series of U.S. Open broadcasts with PGA Tour Lifetime Member, Bobby Cole. Cole, winner of the PGA Tour's Buick Open and the World Cup of Golf along with over 20 professional tournaments worldwide, offers golf fans a unique look at the U.S. Open, past and present. Bobby's internet radio broadcasts bring you an inside-the-ropes perspective on topics ranging from tournament qualifiers to top contenders.
As Bobby Cole explains, "Each year, the USGA ensures both a challenging course and an open format, meaning that any golfer with a dream and great competitive golfing skill has the opportunity to become a U.S. Open Champion."
Available through the TourProGolfTips channel on Blog Talk Radio, Bobby Cole's segments on the U.S. Open can be played from http://tourprogolftips.info, added as an automatically updated widget on your own website or blog, or downloaded via iTunes. Members of the media are also invited to contact TourProGolfTips.info for interviews with Bobby Cole before, during, or following the U.S. Open (call: 404-492-7210) or to visit the website's online Media Room at http://tourprogolftips.info/media
Already a recognized resource for international golf news, playing tips, golf history, and more, TourProGolfTips.info is quickly becoming a comprehensive online resource and popular destination for everyone who loves the game of golf. The addition of South African Bobby Cole's internet radio commentary adds a historic and entertaining dimension as he observes, reminisces, analyzes, and reflects on the U.S. Open and the golfers who have, and continue to make it great. Cole's commentary on the U.S. Open is only the beginning, with audios and videos planned throughout the Tour season and all year long for golfers seeking news of the players and the game and their daily golf 'fix'.
About Tour Pro Golf Tips, LLC: Created as an online destination for everyone who loves (and occasionally hates) the game of golf, TourProGolfTips.info offers news of the men's and women's professional golf tours, playing tips for improving your game, tournament insights, updates, and golf history, soon expanding to cover golf equipment, courses, and collegiate and amateur golf. Because TourProGolfTips.info is uniquely comprehensive, internet users find it easy to navigate and readily available through most social media platforms including Twitter, Facebook, and other golf-related communities, to name only a few of the ways golfers and golf writers can access and enjoy this growing wealth of online golf information.
About PGA Tour Member Bobby Cole: South African born Bobby Cole is a PGA Tour Winner, Lifetime Member of the Tour, and popular golf instructor. Bobby's outstanding teaching skills are enhanced by his extensive professional playing experience on both the US and the South African PGA Tours. Until 2009, Bobby Cole held a forty-three year record as the youngest winner of the British Amateur, and has over twenty wins in professional tournaments worldwide, including The South African Open (twice), The South African PGA Championship, The Buick Open, The Seattle Everett Open, and both the team and the individual win in the 1974 World Cup of Golf. He has had 8 top ten finishes in the PGA Championship, the U.S. Open, and the British Open, and finished 3rd in the 1975 British Open, one stroke back of Tom Watson and Jack Newton, who played off for the win. Earlier this year, his forty-three year record as the youngest player to make the cut in the Masters was broken by Italian golfer Matteo Manassero.
# # #