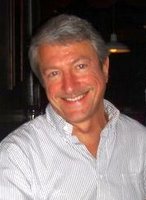 I think your Expo is one of the best in the country and you have always created an exceptional atmosphere for the vendors, psychics, healers, and those who attend.
Cincinnati, OH (PRWEB) October 26, 2010
Celebrating 20 years in 2011, the Victory of Light Expo will draw 3,500 people to the Sharonville Convention Center over two days - Saturday, November 20 and Sunday, November 21, from 10:00 a.m. – 7:00 p.m. One of the country's largest metaphysical conventions for the general public, the Victory of Light Expo provides opportunities to discover and explore topics from the paranormal to holistic health. Founded and produced by psychic medium Victor Paruta, the 36th Victory of Light Expo features experts from across the country who will present over 50 seminars focused on the great variety of intuitive arts, including Channeling, Tarot, Psychometry (reading the energy of objects), Dream Analysis, Numerology, Dowsing with a Pendulum, Palmistry, Mediumship, Spirit Guides, Animal Communication and more. Over 200 exhibitors will offer psychic readings, healings and merchandise for body, mind and spirit, including crystals, gemstone jewelry, books, clothing, aromatherapy and other wellness products.
Admission is $12 for one day or $20 for both days. Seniors and student receive a $2 discount. Parking is free. Complete details about the expo, including links to presenters' and exhibitors' websites and a detailed seminar schedule are available at http://www.VictoryofLight.com, or by calling Victor Paruta at 513-929-0406. The Victory of Light Expo can also be found on Twitter and Facebook.
"This expo really embodies the full spirit of what Victory of Light has always done, and that is to provide the public with opportunities to explore the intuitive arts and sciences in a positive and open environment of joy and fun," comments Paruta.
A highly sought after and respected psychic reader and spiritual consultant, Victor Paruta was voted "Best Psychic" by Cincinnati Magazine in 2005 for his "mysteriously accurate and compelling readings." He is a regular guest on radio and television, including ABC's "The View," and is featured in dozens of articles and publications. Paruta serves on the faculty of Baker Hunt Art & Cultural Center in Covington, Kentucky, where he teaches classes in psychic and intuitive development. He produced the first Victory of Light Psychic Festival in Cincinnati in 1992. Paruta will present his popular "Ask a Psychic" seminar on Sunday, November 21, at 2:00 p.m.
Paranormal presentations at Victory of Light include:
"Ghosthunting Ohio & Beyond" by Cincinnati author John Kachuba. His books include Ghosthunting Ohio; Ghosthunting Illinois and his latest, Ghosthunters: On the Trail of Mediums, Dowsers, Spirit Seekers, and Other Investigators of America's Paranormal World, published in 2007 by New Page Books.
"Your Child & the Paranormal" by Frances Etienne, co-founder of AfterDark Paranormal Investigations in Louisville, Kentucky. She has appeared on the Montel Williams Show, the television special My Ghost Story 2, the Sallie House movie "The Gateway to the Paranormal" by Rockhaven Films, and the movie "The Haunted Boy" produced by the Booth Brothers. Etienne has assisted hundreds of families deal with human and demonic hauntings.
"Is Your House Haunted?" by Jill Bruener. A psychic and member of P.I.N.K. - Paranormal Investigators of Northern Kentucky, Bruener's seminar includes audience participation. Attendees are welcome to bring a photo of their house to find out if it's haunted.
Lectures about 2012 (the last year of the Mayan Calendar):
Chief Golden Eagle/Standing Elk, a member of the Ihunktowan Dakota Nation, will speak on "The 11:11 Phenomena and 2012". Chief Golden Eagle is a hereditary and Sundance Chief and resides on the Yankton Sioux Reservation in South Dakota. He is an internationally known teacher, lecturer, author, and conductor of traditional ceremonies. He co-authored four books, one of which was inducted into the Smithsonian Institution during a formal ceremony in September of 1999. He is well known for his 11:11 Teachings (The Universal and Spiritual Laws of Creator) and Star Knowledge Teachings.
Cincinnati's famous astrologer, Pam Gallagher, of The Midwest School of Astrology, will explain "The Astrological Significance of 2012". Attendees are invited to bring their birth chart or birth time for impromptu on the spot mini-readings.
Jesse Loren Reece of the School of Metaphysics will discuss "Human Evolution in 2012, 2013 & Beyond."
Pets & Healing presentations at Victory of Light:
"Energy Balancing For Your Pet" will be presented by Carla Whitaker who has 30 years experience working with dogs, cats, birds and horses, as well as other animals. She provides TTouch and Reiki balancing and is an animal communicator.
Dr Linda Bender holds degrees in Psychology and Veterinary Medicine. Creatively combining her traditional medical and nutrition background with ancient eastern healing techniques has led to her founding the Mind the Gap Wellness Center in Cincinnati. She is currently lecturing worldwide on the powerful bond between humans and animals. Her presentation is entitled "The Power of Animals to Heal."
Victory of Light Expo Debuts:
"Opening the Door to Dream Messages" is being presented by Robin O'Neal Kissel. In her business, Laugh & Dream, Kissel is passionate about helping others tap into the power, healing and joy available in laughter, dreaming and self-expression in community. She is a certified Laughter Yoga leader, has studied with Dream Teacher, Robert Moss, graduating from his Dream Teacher Training in 2009. Robin is also a Certified Kaizen-Muse Creativity Coach.
"UFO's & Government Disclosure of the Truth" is a two hour multimedia presentation about UFO sightings and news from around the world presented by UFO expert Susan Rawlings of Columbus, Ohio.
Additional Victory of Light features:
Live music and dance performances will take place throughout the weekend featuring Douglas Blue Feather, recognized as one of the top Native American flutists of today, keyboardist Lighthawk Mark Kenworthy and the Emerald Breeze Dance Ensemble.
The Tibetan monks of the Gaden Khachoe Shing Buddhist monastery of Bloomington and Cincinnati will present two Buddhist Healing sessions. Ron Esposito will play and lead a "Chakra Meditation with Tibetan and Crystal Singing Bowls."
Held at the Sharonville Convention Center, admission is $12 for one day or $20 for both days. Seniors and student receive a $2 discount. Parking is free. Complete details about the expo including links to presenters' and exhibitors' websites and a detailed seminar schedule are available at http://www.VictoryofLight.com, or by calling Victor Paruta at 513-929-0406.
"I think your Expo is one of the best in the country, and you have always created an exceptional atmosphere for the vendors, psychics, healers, and those who attend." -- M. Brower, seminar presenter
###