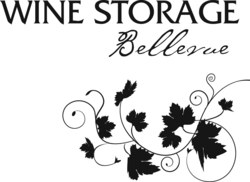 I'm the Mr. Rogers of wine and welcome to my neighborhood. There are 4 basic guidelines for properly storing wine: humidity, consistent temperature, dark space and horizontal storage.
Seattle, WA (PRWEB) October 15, 2010
Don't keep worries about how to store wine "bottled up"; ensure valuable vintages age properly with the help of your friendly neighborhood wine storage experts.
The staff at Wine Storage Bellevue, a state-of-the-art wine storage facility, have teamed up with the likes of Mr. Rogers of Wine to offer a few tips on keeping wine in optimal condition. Learn how best to store bottles in his instructional video at http://www.youtube.com/watch?v=8mApoDPxumg.
According to the Mr. Rogers of Wine, there are four guidelines to keeping safe that bottle of 1947 Château Cheval Blanc (once you've found it):
1) Proper Humidity. Wine should be stored in the 60 percent range, and stay that way. If it's too dry, the cork can disintegrate, and the wine can oxidize. If it's too damp, mildew can form and ruin the wine.
2) Consistent Temperature. The temperature should be between 55 degrees and 59 degrees Fahrenheit. Keeping this consistent allows the wine to best mature. If a bottle is stored at a higher temperature, it will experience an increased rate of aging.
3) Dark Space. Store bottles in a dark area. Ultraviolet light damages wine and can breakdown flavors, leaving a less-desirable aroma and taste.
4) Horizontal Storage. When bottles are stored horizontally, wine covers the cork and prevents it from becoming dry. A dry cork allows air to enter the bottle and oxidize the wine.
But what if your storage space doesn't meet these guidelines? No worries. Just take valued bottles to the Mr. Rogers of Wine's neighborhood, Wine Storage Bellevue, where those ideal conditions are closely monitored.
Wine Storage Bellevue is a different kind of off-site wine storage space. It is accessible from 5 a.m. to 10 p.m. and has steel lockers with cylinder locks which are more secure than simple padlocks. Additionally, the facility has an inviting wine resource center, often used as a tasting room, that is beautifully furnished in the Tuscan style, with ornate stone work and heavy, carved doors.
Maximum security, increased accessibility, and old-world Tuscan ambiance set Wine Storage Bellevue apart from any competition. It's nearly as perfect as having a wine cellar of one's own.
Wine Storage Bellevue offers secure climate-controlled, state-of-the-art all-steel storage lockers for valued wine collections of all sizes. Prices begin at $24 per month. Rental includes use of the generously appointed 1,000-square-foot Wine Resource Center and Tasting Room, equipped with a computer and internet access. Wine Storage Bellevue is situated inside Stor-House Self Storage, located at 1614 118th Avenue SE, Bellevue, Washington. Locker Room open daily from 5 a.m. until 10 p.m.; Wine Resource Center open 9 a.m. until 6 p.m., or by special appointment. For more information call (425) 453-2242 visit http://www.winestoragebellevue.com.
Follow Wine Storage Bellevue Online:
Website: http://www.winestoragebellevue.com
Twitter: @WineStorageBlvu
Facebook: Wine Storage Bellevue
# # #