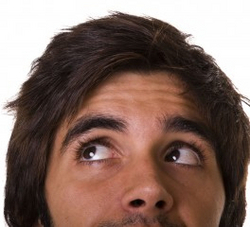 We're sharing our story, so others can learn from our experience and avoid the same mistake.
(PRWEB) February 15, 2011
Webcopyplus web writing services firm confirmed it recently paid approximately $4,000 US to settle an image copyright infringement claim, and warns web designers, developers, business owners and other marketers they may also be exposed to such claims, with statutory damages of up to $150,000 per image.
"Like many other creative types in the web industry, our copywriters were not clear on image copyright laws, and we were taught an expensive lesson," said Rick Sloboda, Senior Web Copywriter at Webcopyplus, which provides designers and businesses optimized web content. "We're sharing our story, so others can learn from our experience and avoid the same mistake."
In May, 2010, with the assumption Web images without copyright notices were "public domain" and free to use, a Webcopyplus copywriter used Google images to find an unmarked 400 x 300 pixel scenic photo to complement an article for a tourism client's blog.
In December, 2010, the client received a formal cease and desist demand and copyright infringement claim letter, demanding the following actions:
1. Immediately cease and desist all unlicensed uses of the image, and delete all copies from computers and digital storage devices.
2. Remit almost $4,000 to the lawyer's trust account.
The image was removed within minutes, and a letter of apology was sent. However, following several e-mails, which included requests for proof of copyright registration and ownership, a counter offer, and the threat of additional legal fees and court action, Webcopyplus ultimately opted to settle for $4,000.
"While we accepted responsibility and were willing to settle from the start, we felt the amount was excessive," said Sloboda. "However, our client was caught in the middle of this matter, and he'd be the one who'd get subpoenaed, so we needed to resolve this issue promptly."
While copyright laws are complex, Sloboda encourages other creative types and marketers to follow this simple guide: if an image or work is on the Internet and others wrote or created it, do not use it without their permission.
"Ironically, since our start in 2006, this was the only image we ever acquired for a client's project," said Sloboda. "Had we purchased a photo from a stock image website, it would have spared us a lot of time and money."
There are several elements surrounding copyright laws that designers and marketers should explore, including 'Fair Use', where copyrighted work is used for teaching or news, and 'Creative Commons', where photographers let people share and use photographs with certain conditions, both which Webcopyplus touches on in an article titled Legal Lesson Learned: Copywriter Pays $4,000 for a $10 Photo.
"As copywriters, we work with and rely on a range of creative types and specialists, including photographers," said Sloboda. "We didn't mean any disregard for this profession and now have a greater awareness and appreciation for the fact that freely using photos from the Web diminishes a photographer's income and livelihood. We apologize for and regret our action, and we've created internal policies to ensure it won't happen again."
For specific information or clarification on copyright laws, one should seek the professional advice of a copyright lawyer.
About Webcopyplus
Webcopyplus is a Vancouver, Canada-based web copywriting firm that helps designers and businesses increase online traffic, leads and sales with optimized web content. Clients range from independent web designers to major service providers, including AT&T and Scotia Bank.
You can connect with Webcopyplus through their blog, Twitter @Webcopyplus or @Opticon_, or Facebook.
###