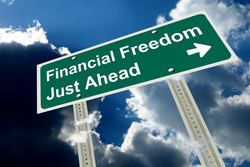 "Our digital products are getting rave reviews from both customers and independent representatives," stated Todd Crawford, Managing Director of Abundant Fortunes International
Las Vegas, NV (PRWEB) February 10, 2011
Abundant Fortunes International, LLC will soon unveil a mind-blowing library of digital products perfect for retail customers looking for products to sell online or the home business opportunity seeker. Digital information products that help marketers build an online presence, increase profits and skyrocket success, increase income and promote products and services are increasingly in demand.
"Our digital products are getting rave reviews from both retail customers and independent representatives," stated Todd Crawford, Managing Director of Abundant Fortunes International.
The uniqueness of our product line is in the content and ease of downloading everything from our site directly to your computer. Once a retail customer or independent representative begins to see the value in the massive amount of informational and success-building products they can't wait to share the business opportunity with everyone they know. By showing others the incredible value in our offerings, many people are so impressed they look forward to accessing our library and begin their journey to increasing their knowledge and incomes.
With the obvious need for extra income because of our economic downturn, Abundant Fortunes International makes sense for most of those who take a look at the company, products and opportunity. Building wealth is still possible with the right opportunity at the perfect time.
When the right business opportunity appears it is vital to take a close look at the company, the products, determine if you are ready to do what's necessary to build your business and keep the focus on making it a successful venture. Abundant Fortunes International is an amazing vehicle for anyone serious about increasing their knowledge and income.
Information on Abundant Fortunes International, LLC can be found at: http://www.abundantfortunes.com
ABOUT ABUNDANT FORTUNES INTERNATIONAL, LLC
Abundant Fortunes International, LLC is a leading direct sales organization. Their breakthrough business model allows retail customers to immediately access our line of a fully-digital products that includes an opportunity to discover the secrets to make money online. Additionally, company independent representatives can make significant referral fees for recommending the websites to others who want to make money online. For more information visit: http://abundantfortunes.com
Media Contact Name: Michael Raymonds
Abundant Fortunes International, LLC
c/o WebNation Solutions, LLC
10161 Park Run Drive, Suite 150
Las Vegas, NV 89145
(888) 825-4730
###