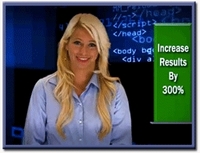 BrainX offers technology rooted in research from the cognitive sciences that literally eliminates the "problem of forgetting."
Tampa, FL (PRWEB) February 16, 2011
Since its inception as a global training company, Blueline Simulations has had one mission: "To excite, engage and transform employees utilizing the world's most innovative and effective training solutions... one client at a time."
"Our partnership with BrainX™ is going to give every one of our clients a tremendous competitive advantage!" says David Milliken, Managing Partner of Blueline Simulations.
BrainX offers technology rooted in research from the cognitive sciences that literally eliminates the "problem of forgetting." Independent research has proven that students retain 95% of what they learn. "I didn't believe it until I saw it myself," says Milliken. "I had to know how they did it."
For Blueline, the opportunity is great. For more than a decade, the Tampa, Florida-based company has been recognized for its learning solutions in business acumen, leadership, onboarding, sales & marketing, and organizational change.
Until now, BrainX's patented BrainX Digital Tutoring System has been directed at transforming public education. Through their partnership with Blueline, BrainX has the opportunity to transform learning at many of the world's largest and most successful companies.
Milliken explains, "Think of the Digital Tutoring System as your employees' personal trainer. BrainX's patented system makes it possible to cost effectively personalize learning for the masses."
"The program starts by assessing critical skills unique to each employee. Then it delivers tailored lessons to each employee in the way that they learn best – whether it is in writing, audio, or video."
"After that initial learning session, the BrainX Personal Digital Tutor builds your employee's mastery using artificial intelligence and new findings about how the human brain learns. The result is off-the-charts engagement and retention. Imagine if you could reduce training time by half, and triple its impact. How would that affect your bottom line?"
BrainX™ was founded by Bruce Lewolt who serves as the CEO of the company. Lewolt outlines his cutting-edge research on how the brain achieves mastery of a subject, and how he translated that knowledge into this proprietary learning system, in a whitepaper that is available for download. Titled Integrating Neuroscience and Education to Produce a New Framework for Achieving Mastery in Online Learning Environments, the ground breaking paper can be downloaded by clicking the title above.
Also available, is a third-party research study conducted by a major university about the effectiveness of the BrainX approach.
Based in Tampa, Florida, Blueline Simulations has quickly established a global reputation for delivering "everything simulation" with capabilities for rapid prototyping and global implementation.
Blueline Simulations builds custom learning visuals, classroom simulations and games, elearning, esimulations, mobile learning, virtual worlds and social media solutions with a constantly growing network that enables them to deliver the leading corporate training solutions in branding & positioning, business finance & strategy, leadership, sales strategy, market strategy, project management, diversity, trust and much more. Blueline helps organizations inspire new beliefs, expand knowledge and develop skills.
###