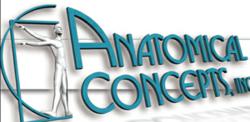 "The ELLIOTT is technologically advanced and unique compared to other options in the orthotics industry but the key is that it is simple to use." -William A. DeToro, CPO, LPO, President, Anatomical Concepts
Poland, OH (PRWEB) June 28, 2011
Poland, OH - Anatomical Concepts, Inc., designers and manufacturers of industry-leading medical devices, announced its ELLIOTT line of products, the ELLIOTT and ELLIOTT II. The ELLIOTT line boasts 12 patient options in one system, and is available for both adult and pediatric applications.
The ELLIOTT consists of 2 KAFO variations, 5 KO variations, 3 AFO variations that are independent of the KAFO, 1 open toe shoe, and 1 Quick-disconnect offloading foot segment with Kodel® lining. The benefit of the ELLIOTT, or Early Lower Limb Intervention Orthosis for Therapeutic Treatment, is its versatility as a trial orthosis. The ELLIOTT can be configured to address multiple patient etiologies. As rehabilitation professionals understand, the primary goals of early orthotic intervention are to prevent and minimize impairments and maximize function. The ELLIOTT orthosis was designed to meet these goals more effectively than traditional orthotic interventions.
ELLIOTT and ELLIOTT II are prefabricated lower limb orthotic systems consisting of a bilateral Knee Ankle Foot Orthosis (KAFO), and include three separate AFO variations. These can be used as part of a KAFO system or individually as AFO's. ELLIOTT II consists of a KAFO with three AFO's but differentiates itself from the ELLIOTT with its ability to use the KO section independently instead of the AFO's. One advantage of having eight, fully adjustable variations within the ELLIOTT system is that it enables a rehabilitation team to address etiologies at the earliest point in the rehabilitation process. The system has built-in options that allow for accurate and effective joint alignment for gait and positioning augmentation.
William A. DeToro, CPO, LPO, President of Anatomical Concepts, said, "We developed the ELLIOTT and ELLIOTT II to address market demands for a simple trial orthosis that was cost-effective, multipurpose, and efficient in its design. When we introduced the orthoses, we immediately started getting inquires from physical therapists, which we anticipated from our past experience. We think the simplicity, overall versatility and cost-effectiveness of this system is just what they and their patients needed. That's why the ELLIOTT was developed – to give our customers options while keeping the product straightforward. The ELLIOTT is technologically advanced and unique compared to other options in the orthotics industry but the key is that it is simple to use."
Anatomical Concepts is offering both a one-page ELLIOTT overview and a complimentary white paper. The white paper is entitled, "Early Intervention to Facilitate Joint Position and Normal Movement Patterns Using ELLIOTT™, a New Prefabricated Multipurpose Orthosis" and is authored by Joseph W. Whiteside, CO/LO, Anatomical Concepts' Clinical Director of R & D. Both documents can be downloaded at http://www.anatomicalconceptsinc.com/elliott.html.
For more information on the ELLIOTT or ELLIOTT II, please visit Anatomical Concepts website at http://www.anatomicalconceptsinc.com or call (800) 837-3888.
About Anatomical Concepts
Since 1990, Anatomical Concepts has developed industry-leading medical devices, custom-fit and custom-fabricated orthoses for both upper and lower extremities. It is a team of practitioners, designers, and manufacturers utilizing advanced technology to develop superior products that not only deliver effective outcomes, but present ease-of-use for the medical professional. The company is the original concept developer of the PRAFO, or Pressure Relief Ankle Foot Orthosis, used in medical facilities internationally.
Anatomical Concepts is headquartered in Poland, OH, and provides medical devices, services, and consulting both nationally and internationally. The company's innovative product line has inspired the procurement of eleven US product patents. Providing solutions for medical professionals and helping to improve patient outcomes is still the driving force behind the corporation. Anatomical Concepts, Inc. products are FDA registered and also carry the CE marking. All products, including the ELLIOTT and ELLIOTT II, are designed, manufactured, and trademarked by Anatomical Concepts, Inc.
To learn more about Anatomical Concepts' range of products, learning resources, and events, please visit http://www.anatomicalconceptsinc.com or call (800) 837-3888.
###