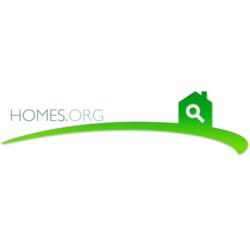 Buyers may want to lock in rates before the Consumer Sentiment report is released on Friday.
Austin, Tx (PRWEB) November 08, 2011
Homes.org, a fast growing real estate search portal, has released this week's analysis of mortgage rates which shows rates started the week off slightly lower, with the 30-year fixed rate falling by a full .10%. However, it may not remain that way for long. Yesterday interest rates started experiencing a slight increase which may bring them back to almost exactly where they were last week.
Current interest rates are:
4.00% - average rate for a 30-year fixed rate mortgage
3.36% - average rate for a 15-year fixed rate mortgage
There are several factors from last week that helped keep mortgage rates from going up. The European economic drama of last week led to a sell off in stocks and increased activity in U.S. bonds and mortgage backed securities. This increased buying of bonds influenced the drop in the rates at the beginning of this week.
Also, as Homes.org predicted, Bernanke's remarks on the sluggish economy in his address after the two-day Fed meeting helped keep mortgage rates low as well. The Jobs Report that followed on Friday had few surprises and didn't have much bearing on rates. While the unemployment rate did drop to 9% the creation of new jobs was lower than expected.
This week there are far fewer economic reports coming out and banks will be closed on Friday due to the Veterans Day holiday. Not much change is expected in the mortgage market however a few events may cause some surprises. The ongoing turmoil over Europe's struggling economy will continue to indirectly affect the mortgage rates here in the U.S. There are also Treasury auctions taking place this week and more importantly a Consumer Sentiment report is set to be released on Friday.
Experts are expecting the Consumer Sentiment report to show a slight increase in spending which is good for the overall economy but could mean a slight increase in interest rates if there is a large jump since the last report.
Homes.org is predicting that there won't be much change next week in mortgage rates, however buyers may want to lock in rates before the Consumer Sentiment Report is released on Friday. The outcome of that report will likely have the largest effect on the mortgage rates for next Monday.
To see more information on mortgage rates for a specific home that is currently listed for sale, please visit: http://www.homes.org
About Homes.org
Homes.org is a fast growing real estate search portal that offers users much more than MLS listings. Homes.org gives users access to a rich collection of resources, including but not limited to, real estate listings, home owner finance tools and home service tools. Homes.org brings buyers, sellers and renters important information about the current markets and intelligent tools by partnering with real estate professionals from around the country. Homes.org is a subsidiary of Star Nine Ventures, Inc. headquartered in Austin, TX.
About Star Nine Ventures®
Star Nine Ventures® is an Austin-based, marketing-driven venture creation company targeting a wide range of national business-to-consumer online marketplaces. Star Nine's core mission is to build businesses that provide exemplary consumer experiences and unparalleled customer service.
# # #