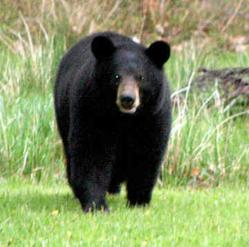 Chicago, IL (PRWEB) November 14, 2011
The Bear-Hunting.Org website today announces their efforts to update their website to make it more effective and educational for hunter's interest in hunting bears. "We provide one of the best internet resources for information and education on bear hunting. Our goal is to improve the quality of information on our website," said Noah Riddle. Bear-Hunting.Org believes that in order to safely and humanely hunt bears in North America hunters need to be properly education. They plan to help encourage safe and humane bear hunting with the future website updates.
One of the publically released future sections of their website will be a dedicated media web page. This web page will provide all of the latest news related to bear hunting in one location. "We feel it's important that hunters know what's going on in the world of bear hunting. By providing a resource that allows someone to view all of the bear hunting related news in one area is invaluable," said Noah Riddle. Sources claim that their news media data may come directly from Google News and official state agencies that handle wildlife laws and regulations.
In their statement Bear-Hunting.Org also will develop a more interactive web page designed to give hunters the latest bear hunting tips. "We feel that part of the bear hunting learn process is to learn tips and tricks used by fellow bear hunters. This future interactive bear hunting tips web page will allow hunters from all over North America share their tips and tricks," stated Noah Riddle.
The final future addition to the Bear-Hunting.Org website will be a section dedicated to bear hunting in specific states in the United States. "Our goal with this type of bear hunting directory is to make it easy for hunters to find information related to hunting bears in a specific state," said Noah Riddle. They plan to only list states that legally have a bear hunting season. They feel that this will allow hunters to have one centralized location to get information such as bear hunting seasons and regulations specific to a certain state.
"The future looks bright for the Bear-Hunting.Org website and fellow hunters who enjoy the sport of hunting bears are lucky to have this resource at their finger tips," said Noah Riddle. Watch for future new releases by Bear-Hunting.Org to know official when these sections of their website will become live. "We estimated that most of the new sections will be up and running by the end of 2011 and early 2012" said in a statement by Noah Riddle.
# # #