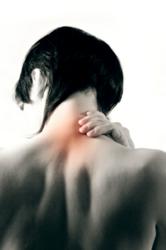 Massage has so many benefits for patients and we find that patients heal much quicker from an injury, like whiplash, when they receive massages and chiropractic adjustments at our center.
Eugene, Oregon (Vocus/PRWEB) February 24, 2011
The Absolute Wellness Center is located in Eugene, OR and has been treating patients suffering from auto accident injuries in Eugene for 10 years. The Center has two chiropractors on staff, Dr. Rick White and Dr. Aaron Herbert, who treat car accident injury patients with a combination of chiropractic care, spinal decompression and massage therapy customized to the specific needs of the patient. Auto injury patients are able to receive chiropractic adjustments massage therapy in the Eugene Wellness Center, as well as special help for their auto accident injury, including lawyer referral services. Other services available at the office are listed on the Center's website along with information about the spine and chiropractic health-care.
Dr. White and Dr. Herbert specialize in providing individualized treatment plans for Eugene residents that are experiencing back pain, neck pain, whiplash, headaches or have suffered from an auto accident injury. The chiropractors have a special interest in auto accident injuries and have recently begun to offer even more beneficial therapies including advanced chiropractic techniques and targeted massage therapy to help those who have been in a car accident. The chiropractors treat patients without medication or surgery, instead using all-natural holistic therapies to heal patients and get their bodies feeling the way they did before the car accident. Spinal decompression therapy is a non-surgical technique the Eugene chiropractors utilize for patients that have suffered a severe impact on their spine. Spinal decompression is a gentle manipulation of the spine and discs and is completed over the course of several chiropractic visits. Dr. White and Dr. Herbert assess patients on an individual basis to see if spinal decompression is a suitable option.
Patients of the Absolute Wellness Center also receive massage therapy at the office, in addition to chiropractic care. Massage therapists are on staff and provide several different types of massage. Massage is available to Eugene patients as either a rehabilitative treatment to relieve pain and heal injuries or as an element of a wellness plan designed by the chiropractor.
"Massage has so many benefits for patients and we find that patients heal much quicker from an injury, like whiplash, when they receive massages and chiropractic adjustments at our center," said Dr. White. Patients interested in the benefits of massage are able to read more about massage therapy on the center's website, http://awceugene.com.
The Center's website has several features and interactive tools for visitors to explore. In addition to listing information about massage therapy and car accident injuries, the website has a link to the Eugene Chiropractic Blog and Special Offers for new and existing patients. Website visitors have the ability to make appointments using the online request tool and new patients can download and complete forms before their first scheduled office visit.
Patients may sign up for complimentary website membership to receive the Center's bi-weekly newsletter as well. The newsletters provide patients with articles on current health-care and chiropractic topics. The 3-D Spine Simulator, which is an interactive tool to inform patients about the spine, is also accessible on the center's website. Dr. Herbert said, "Our website has a lot of helpful information about our center, massage, back pain, and general chiropractic care for our patients." Existing and new patients can access the website to get more information about chiropractic care and the Absolute Wellness Center.
# # #