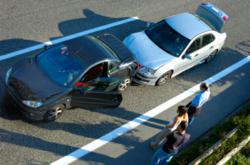 We use our extensive auto accident experience help our auto injury patients sort out the legal mess and understand the legal implications after being involved in an accident.
Atlanta, Georgia (Vocus/PRWEB) March 09, 2011
At Senft Chiropractic of Atlanta, chiropractor Dr. Craig Senft is offering new options and improved assistance for patients who have experienced a recent auto accident injury. Dr. Senft has been treating auto accident injury patients in Atlanta since 1985 but has recently taken a renewed interest in providing complete care for auto accident victims by offering help with legal referral services as well as expanded chiropractic options for auto accident injuries, soft tissue injuries and whiplash.
The symptoms of back pain, neck pain and headaches often result after someone has gotten into an auto accident. Whiplash is a common soft tissue injury after an auto accident and is caused by the tremendous force absorbed by a person's body when two automobiles impact each other. The term whiplash actually describes a whole range of injuries that affect the neck as a result of the head snapping forward and then back again in quick succession, such as when someone in an automobile is rear-ended. Whiplash symptoms can range from minor neck pain and stiffness all the way to extreme cases where there is injury to the spinal cord, fractures, or dislocation.
When a medical doctor is treating whiplash, they generally begin with x-rays and a neck and head examination to determine the severity of the injury. They then prescribe treatments such as manipulation, mobilizations, and range-of-motion exercises. A licensed chiropractor like Dr. Senft will also begin an auto accident injury assessment with an examination of the head, neck, and personal health history, and then take x-rays to determine what level of injury has been sustained. The goal of both a medical doctor and a chiropractor is to help the auto injury patient return back to their daily living activities without experiencing pain and discomfort.
"Many auto injury patients choose to see a chiropractor as opposed to a medical doctor because chiropractors are specialists of the spine, back, and neck," says Dr. Senft. At Senft Chiropractic in Atlanta, the chiropractor has been trained to use a whole range of therapies available to treat whiplash including chiropractic adjustments, manipulation, mobilizations, massage therapy, and corrective exercises. According to the National Institute for Neurological Disorders and Stroke, cervical traction is another beneficial therapy for symptoms of whiplash, and the chiropractor regularly uses mechanical traction, as well as mechanical massage, moist heat therapy, interferential electrical stimulation, and additional physiotherapy techniques to help patients recover properly from their auto injury.
According to Dr. Senft, "We use our extensive auto accident experience help our auto injury patients sort out the legal mess and understand the legal implications after being involved in an accident. Insurance companies often win auto injury cases by requesting that victims settle their cases before they even get checked for soft tissue injuries. At Senft Chiropractic of Atlanta, we will fully document your injuries and treatment for the insurance companies so you can get the money you deserve!"
Dr. Senft has been serving Atlanta community as a chiropractor for over 25 years, and has seen hundreds if not thousands of auto accident injury victims. Dr. Senft is able to fully document a patient's examination and treatment plan so that their chiropractic care is paid for by the auto insurance company instead of out-of-pocket. Dr. Senft is a specialist who understands soft tissue injuries and is also extremely familiar with the legal stipulations regarding proper auto accident injury care. The chiropractor's experience and knowledge will help patients get needed medical attention as required by law.
About the Business: Sent Chiropractic of Atlanta is located in a convenient location and accepts health insurance. For those without health insurance, the clinic also offers affordable cash payment plans. The professional and pleasant staff provides support within the inviting office, and all patients are seen immediately. In addition to helping patients with auto accident injuries, Dr Senft also helps patients with Worker's compensation cases, as well as back pain, neck pain, tingling or numbness symptoms, shoulder pain, and a variety of related pain symptoms and conditions. Senft Chiropractic of Atlanta has an informational and interactive website located at http://chiroatlanta.com which allows new and current patients to easily create an appointment online from the convenience of their own home using the online Request Appointment feature.
# # #