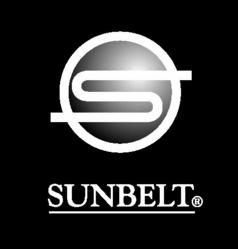 Right now, if a seller is making a good living or more from their business, we can probably match them with the right buyer.
Raleigh, NC (PRWEB) September 13, 2011
In August 2011, a label printer/broker of less than $1 million in sales sold to a new owner at a multiple at the high end of comparable transactions. Selling a business may be getting easier for small business owners, says Sunbelt Business Brokers of Raleigh.
After an apparently difficult time for small business owners wanting to sell a business, it seems to Sunbelt Business Brokers that conditions may be improving for them. For an extended period through 2009 and 2010, it has been hard for small business owners to sell their businesses. Buyers were hesitant and financing was spotty for business sales.
However, things are changing at Sunbelt Business Brokers of Raleigh as the number of transactions is rising dramatically and sale prices as related to earnings are improving. "Buyers have accepted the new economic normal and want to take charge of their lives. They can't presently and don't want to rely on corporate America for their future anymore," says Mark Richie, owner of Sunbelt's Raleigh office.
A recent transaction at this business brokerage may serve as a good example. A label printing company/printing broker was put under contract and sold just three months after it was listed with the business broker. According to information provided by the International Business Brokers Association (IBBA), the average length of time for 82% of businesses to sell is four to twelve months. In addition to the speed at which the business sold, the price was at the higher end of the expected range based on the earnings of the company. This is the type transaction that business sellers are looking for. Asked why the transaction happened this way Mr. Richie said, "The business was easy to understand for investors and it has many repeat customers, which brought a lot of buyers, plus earnings were coming on strong after recent weak years. Right now if a seller is making a good living or more from their business, we can probably match them with the right buyer."
Another big plus for the small business marketplace is the availability of http:Small Business Administration-sponsored financing. Sunbelt of Raleigh has several good sources for this SBA financing, and the current cap is a $5 million loan amount. Since there is still a lack of conventional bank financing, the presence of SBA financing is very important to sellers who do not want to finance a large part of the transaction.
Overall, the environment for small business owners who want to engage in a business sale is looking much better than it has for some time.
Sunbelt Business Brokers is the world's largest business brokerage firm, with approximately 250 licensed offices located throughout the world. Annually, more than 1,400 Sunbelt brokers coordinate an estimated 3,000 Main Street and Middle Market business transactions. That is why the company says, "Sunbelt is the place to go to buy or sell a business."
The Raleigh office of Sunbelt, owned by Mark Richie, has been serving buyers and sellers for 25 years. There is an experienced staff of brokers with specialists in Food & Beverage and Agriculture Business.
# # #