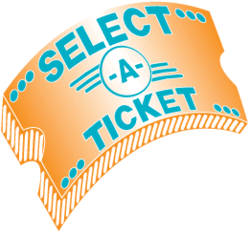 Riverdale, New Jersey (Vocus/PRWEB) March 17, 2011
As far back as the powerful Cosmos teams of the 1970s, the New York / New Jersey area has been fortunate enough to host a great deal of premiere soccer games. From those star-packed Cosmos teams to the CONCACAF Gold Cup, the 1994 FIFA World Cup and a host of annual international matches including last year's thrilling post-World Cup USA vs Brazil contest, thousands upon thousands of area soccer fans have been delighted and entertained by some of the greatest players the sport has ever seen.
2011 is shaping up to be no different and Select-A-Ticket, with offices in Riverdale, NJ and Newark, NJ, is prepared to meet the rising demand for tickets. Beginning with the New York Red Bulls home opener on Friday March 19th, local soccer fans are in for quite a year. After the Red Bulls take on the Seattle Sounders at Red Bull Arena, the following Friday, March 26th, sees an international friendly match between the USA Men's National Team and Argentina at New Meadowlands Stadium.
In June, the CONCACAF Gold Cup brings a doubleheader to Harrison, New Jersey's Red Bull Arena when Honduras takes on Jamaica and Guatemala plays Grenada on June 13th. The CONCACAF Gold Cup Semifinal match will be played at New Meadowlands Stadium on June 18th.
If that is not enough soccer excitement for you, the Red Bull Arena will host the 2011 MLS All Star Game on July 27th. The All Star game places a team comprised of the top MLS players against a legendary international team. Last season the opponent was Manchester United, the opponent for this year has yet to be announced officially but there are rumors that a rematch with Manchester United is in the making.
Featuring the top talent in the league and battling one of the best teams in the world, 2011 MLS All Star Game tickets are going to be among the hottest tickets of 2011.
Not to be outdone by these fantastic international matches, New York Red Bulls tickets are always a big seller and include some highlights of their own this season. Most prominent on the Red Bulls schedule is Sunday August 28th vs the Los Angeles Galaxy, a team loaded with stars, and considered the early favorites for the MLS Cup, the Galaxy boasts soccer superstars David Beckham and USA World Cup hero Landon Donovan as well as former star Red Bull forward Juan Pablo Angel.
"Having the Red Bulls as one of the premier teams in the MLS is a treat for New Jersey. Their new stadium in Harrison is very accessible by mass transit. With one of our offices being attached to Penn Station Newark, we see a lot of soccer fans. We are extremely excited that out of all the venues in the country, the new Red Bull Arena was awarded this year's All Star Game. To have a game of this magnitude played right here in New Jersey, as a soccer fan you could not ask for more. With the price of other sports rising the Red Bulls have managed to maintain affordable prices for a quality product. A lot of our clients see great value in Red Bulls games as they can take a family of 4 for about $100," says Tom Patania, CEO of SelectATicket.
About SelectATicket.com
Select A Ticket has been in business over 30 years as an experienced, trusted, secure ticket broker. We sell tickets to Broadway, Concerts, Sports, and Family Events. SelectATicket has been in the ticketing industry since 1978 and is a proud member of the National Association of Ticket Brokers (NATB).
For a complete list of Red Bulls tickets and all soccer tickets, go to http://www.SelectATicket.com or call 800-735-3288. Select-A-Ticket is happy to help you find the right seats and experience these exciting soccer matches firsthand.
# # #