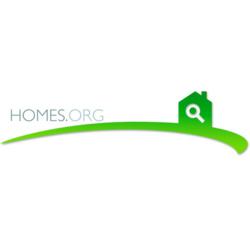 It is still a buyers market here in NYC - but still active. I can describe its pace as jogging along.
New York, NY (PRWEB) November 14, 2011
Homes.org, a fast growing real estate search portal, analyzed the health of the New York real estate market with the help of local professionals. "It is still a buyers market here in NYC-- but still active. Pricing is critical at this point if you wish to move your property and not chase the market. I can describe its pace as jogging along," says Jennifer A. Chiongbian, an SVP/Associate Broker at Rutenberg Realty in New York, NY.
She explained that sellers can expect to get about 93-95% of their asking price with an estimated time on market of 3-5 months if priced correctly. "The market is still trending downward, but slowly. A major factor is that lending is still difficult. You need a 720 FICO score to get first tier lending. Plus FHA's max borrowing amount is not enough to really purchase anything here in prime Manhattan areas."
Chiongbian and her team have noticed buying trends that include cash investors from Europe and China buying primarily one bedroom condos and buyers upgrading since properties are more affordable than before. One bedrooms are clearly the most popular type of inventory in Manhattan where Chinogbian conducts much of her business.
New York City Real Estate Market Information and Statistics
Counties: New York County, Bronx, Kings, Queens, Richmond
Population: 8,175,133
Total Household (2005-2009)s: 3,047,155
Renters vs. Owners (2005-2009): 66.1% vs 33.9%
Median Home Value (2005-2009): $501,000
Homes Sales in 3rd Quarter: 10,308
Average Sales Price:
Homes - $780,000
Apartments - $905,000
Condominiums (Manhattan)- $1,509,000
Cooperatives - $758,000
Foreclosures (October):
1 in 4,081 (Bronx County)
1 in 28,820 (Queens County)
1 in 2,943 (Kings County)
1 in 1,877 (Richmond County)
1 in 16,720 (New York County)
Popular Neighborhoods that are Attracting Buyers:

Upper East
Upper West
Chelsea/Flatiron
BPC/Financial District
Soho
Greenwich VIllage
Tribeca
Flushing
Rego Park
Forest Hills
Kew Gardens
Williamsburg
Park Slope
Bedford Stuyvesant
Parkchester
Westchester Square
Castle Hill
Soundview
To learn more about real estate in New York City, please visit: http://www.Homes.org
About Homes.org
Homes.org is a fast growing real estate search portal that offers users much more than MLS listings. Homes.org gives users access to a rich collection of resources, including but not limited to, real estate listings, home owner finance tools and home service tools. Homes.org brings buyers, sellers and renters important information about the current markets and intelligent tools by partnering with real estate professionals from around the country. Homes.org is a subsidiary of Star Nine Ventures, Inc. headquartered in Austin, TX.
About Star Nine Ventures®
Star Nine Ventures® is an Austin-based, marketing-driven venture creation company targeting a wide range of national business-to-consumer online marketplaces. Star Nine's core mission is to build businesses that provide exemplary consumer experiences and unparalleled customer service.
###