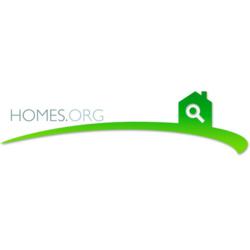 Austin, TX (PRWEB) November 28, 2011
Homes.org, a fast growing real estate search portal, has released this week's analysis of mortgage rates which shows a slight decrease in rates at the start of the week, with the 30-year fixed rate fell by .02%. This comes after the October Existing Home Sales report showed improvements over last month.
Current interest rates are:
4.02% - average rate for a 30-year fixed rate mortgage
3.38% - average rate for a 15-year fixed rate mortgage
The holiday week didn't have many economic reports, but it did have a lot of consumer activity. There's no doubt, Black Friday had a significant impact on the strong opening of the markets this week with reports showing a 6.6% increase in sales over last year.
However, economic woes in Europe are still affecting economies across the developed world and contributed to the reduced interest rates here in the U.S. The gross domestic product report that was revised down last week from 2.5% to 2% also kept interest rates low.
This week more holiday shopping will likely affect the overall economy with Cyber Monday poised to be one of the biggest shopping days of the holiday season. There will also be a number of reports coming out that will likely make for an active week on the markets.
Tuesday - Consumer Confidence report
Wednesday - Fed's Beige Book report which analyzes economies in different regions of the U.S.
Thursday - The Institute for Supply Management Index which measures manufacturing
Friday - Jobs Report
Homes.org is predicting that the Jobs Report will likely have the biggest affect on mortgage rates if any significant swings are reported. With the holiday season in full swing creating jobs and consumer spending and a favorable Institute for Supply Management Index report expected it is likely there will be a slight increase in the mortgage interest rates in the coming week.
To see more information on mortgage rates for a specific home that is currently listed for sale or to find new listings please visit: http://www.homes.org
About Homes.org
Homes.org is a fast growing real estate search portal that offers users much more than MLS listings. Homes.org gives users access to a rich collection of resources, including but not limited to, real estate listings, home owner finance tools and home service tools. Homes.org brings buyers, sellers and renters important information about the current markets and intelligent tools by partnering with real estate professionals from around the country. Homes.org is a subsidiary of Star Nine Ventures, Inc. headquartered in Austin, TX.
About Star Nine Ventures®
Star Nine Ventures® is an Austin-based, marketing-driven venture creation company targeting a wide range of national business-to-consumer online marketplaces. Star Nine's core mission is to build businesses that provide exemplary consumer experiences and unparalleled customer service.
###