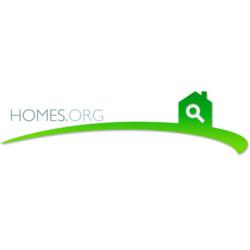 There may be some more significant changes to mortgage rates in the coming week.
Austin, Texas (PRWEB) November 15, 2011
Homes.org, a fast growing real estate search portal, has released this week's analysis of mortgage rates which shows a slight increase in rates at the start of the week, with the 30-year fixed rate going up by .02%. Europe's economic situation is still having a strong impact on the U.S. bond market which is a deciding factor in how mortgage rates move.
Current interest rates are:
4.02% - average rate for a 30-year fixed rate mortgage
3.35% - average rate for a 15-year fixed rate mortgage
Last week saw the resignation of Italian prime minister Silvio Berlusconi as Italy becomes the latest European Union member to face the possibility of needing assistance to deal with debt. Economist Mario Monti has been nominated as his successor and has begun meeting with political leaders. Hopes are high that the economic volatility in Greece, Italy, Spain and Ireland will begin to ease. If Europe's economy balances out it will likely lead to a drop in U.S. bond prices which could push mortgage rates higher.
During the Veterans Day holiday week in the U.S. a few reports came out that shined light on the stability of the U.S. economy. The Jobless Claims came in at 390,000 which is encouraging. However, the Consumer Sentiment report that was released on Friday showed only slight improvement over the previous report. Consumer sentiment improved in regard to the current state of the economy and the buying climate index rose but the personal finances view dropped.
This week there are several reports coming out that will likely cause some movement in the markets. First is the report on Retail Sales which was released today and will set the tone for the holiday shopping season. The report showed an increase spending on electronics, building supplies and autos in October. Overall the Retail Sales report indicates that growth in the economy was steady and solid at the start of the 4th quarter with an increase of .5%.
Also being released today is the Producer Price Index which gives a look at inflation and wholesale price levels. The Consumer Price Index will soon follow.
Thursday the October Housing Starts number will be announced giving us a look at how many new housing projects were started. Another report that will have an impact on the housing industry is the Federal Housing Administration (FHA) annual report to Congress which is taking place today.
Homes.org is predicting that there may be some more significant changes to mortgage rates in the coming week. If inflation rates stay low and interest in U.S. bonds persists because of the European economic crisis that would help keep rates low, however if the inflation is higher than expected and paired with increased consumer spending and lower bond prices the rates could swing upward.
To see more information on mortgage rates in your area, please visit: http://www.homes.org
About Homes.org
Homes.org is a fast growing real estate search portal that offers users much more than MLS listings. Homes.org gives users access to a rich collection of resources, including but not limited to, real estate listings, home owner finance tools and home service tools. Homes.org brings buyers, sellers and renters important information about the current markets and intelligent tools by partnering with real estate professionals from around the country. Homes.org is a subsidiary of Star Nine Ventures, Inc. headquartered in Austin, TX.
About Star Nine Ventures®
Star Nine Ventures® is an Austin-based, marketing-driven venture creation company targeting a wide range of national business-to-consumer online marketplaces. Star Nine's core mission is to build businesses that provide exemplary consumer experiences and unparalleled customer service.
###