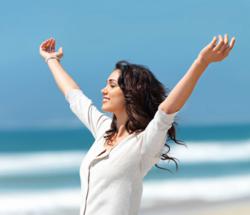 We have now completed PRP treatments on dozens of patients with excellent results and no negative side effects.
Oceanside, San Diego, California (Vocus/PRWEB) February 15, 2011
When Dr. Norman Deitch, an Oceanside chiropractor, began to experience severe knee pain, he was advised by two orthopedic surgeons that a knee replacement was the best treatment for him as he was suffering from severe degeneration of his left knee. This would have left Dr. Deitch with a long and painful recovery that he was reluctant to undergo, as well as the normal surgical risks, and he thus began his search for a better treatment. Dr. Deitch became aware of studies that featured a device from Germany with demonstrated results in substantially reducing pain and inflammation in knees and began treating himself with the device. While this was moderately successful, the pain was not gone and he resigned himself to the fact that he would eventually need to go through surgery to get a knee replacement.
Two years ago, Dr. Deitch stumbled on some newly published research studies that talked about Platelet Rich Plasma (PRP) treatments. According to Dr. Deitch, "Most all of the research showed very positive results with wound, bone, ligament and tendon applications I began to wonder if this treatment could help cure my knee." What attracted Dr. Deitch to this treatment was the ability of PRP therapy to marshal the natural healing elements of the body to a focused area of tissue damage. Platelet rich plasma is derived from a small amount of blood taken from the patient and processed in specially designed equipment to concentrate the platelets from the rest of the blood. The platelets are then extracted, mixed with a small amount of plasma (also taken from the patients' blood) and then injected directly into the damaged joint.
"What is contained in the platelet concentration is a whole host of 'super healers.' The platelet rich plasma is made up of platelets that act as coagulators of blood, as well as specialized growth factor cells, mesenchymal (adult) stem cells, signal proteins and collagen matrix," said Dr. Deitch.
Recent studies published in the U.S., Europe and Asia show that the growth factors and signal proteins act as recruiters and attract additional stem cells and growth factors to the site of injury. The stem cells are activated and are able to convert to chondrocytes (cartilage) cells, progenitor cells and other cell types that actually repair the damage to the joint. This seems to be why PRP therapy has been so effective for reducing arthritis pain.
Dr. Deitch is the clinic director of the Health-Link Medical Center in Oceanside. After seeing the amazing results of PRP therapy, he decided to institute a PRP therapy program at the Oceanside pain clinic to treat pain patients in San Diego county. The PRP therapy program is managed by Dr. Bryan Hawkins, D.O., a board certified physician in Neuro-Musculoskeletal Medicine. According to Dr. Hawkins, "We have now completed PRP treatments on dozens of patients with excellent results and no negative side effects." Dr. Hawkins attributes the high level of success to his use of musculoskeletal ultrasound that he uses to visualize and guide the injection precisely within the target area. The risk factors are very low because the PRP comes from the patient's own blood and contain no other drugs or additives.
Dr. Jacob Flores, M.D., the medical director of Health-Link Medical Center in Oceanside, San Diego is especially encouraged by the results and excited to begin including this treatment for patients with disc degeneration and low back problems. "This technology will someday be recognized as the standard of care for many musculoskeletal conditions," said Dr. Hawkins. Medicare and many PPO insurance carriers may cover some or most of the cost of the treatment; however no carrier covers the treatment 100%. "In the future, it is my hope that insurance carriers will recognize that this type of treatment is far preferable and far less expensive than joint replacement or long term use of pain medications," said Dr. Deitch.
About the Company: Health-Link Medical Center has established the lowest costs structure for this treatment in California as it builds a large market share for the future. The pain center serves patients from all over San Diego county and is located in Oceanside with a new office opening in Rancho Bernardo in April. The northern San Diego clinic helps patients create pain management plans for painful conditions such as arthritis, back pain, and neuro-muscular pain syndromes using a variety of innovative and revolutionary non-surgical techniques including Non Steroidal Therapeutic Pain Injection Treatments, Spinal Decompression, Osteopathic Manipulation, Regenerative Stem Cell Therapy (RSCT) and PRP therapy. The company website is located at http://healthlinkmedicalcenter.com.