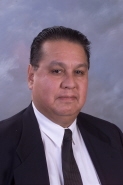 "The attractive thing about this business, besides the seven acres of manicured English Gardens, is that a couple can operate this business and live on site since there are quarters for the owners in the 10,000 sq. ft. facility.
Raleigh, NC (PRWEB) November 09, 2011
Every business has its special attraction to each potential buyer. "The attractive thing here is the low overhead and outstanding reputation; a business that can be operated by a husband and wife, brothers, sisters, or friends. And the $800,000 price includes over $500,000 in antiques. A buyer can take over the Event Directors position and start making over $200,000 a year from day one!" says Jim Martinez of Sunbelt of Raleigh. In an economic environment where there are a higher than normal amount of underperforming businesses, this Special Events business earns the "Feature" status because it is a business for sale that continues to be profitable and improve even in hard economic times.
Jim Martinez, Senior Business Broker with 17 years of experience, was asked why some business establishments are performing better than others now. "There are so many variables that contribute to the relative performance of a business. In this case, you have a gorgeous facility just outside of Raleigh that can be used for weddings, receptions, corporate sales and planning meetings, or any special event. The owners built the facility and developed an excellent reputation for having the finest event facility within a hundred mile radius of Raleigh," says Martinez.
When Sunbelt of Raleigh features a business for sale, advertising is enhanced across most mediums. Sunbelt Business Brokers uses fourteen different advertising websites to promote businesses for sale. The company then highlights those advertisements to increase exposure and buyer traffic.
Sunbelt is the world's largest business brokerage firm, with approximately 250 licensed offices located throughout the world. Annually, more than 1,400 Sunbelt brokers coordinate an estimated 3,000 Main Street and Middle Market business transactions. That is why the company says, "Sunbelt is the place to go to buy or sell a business."
The Raleigh office of Sunbelt has been serving buyers and sellers for 25 years. There is an experienced staff of brokers including specialists in the Food & Beverage Business.
# # #