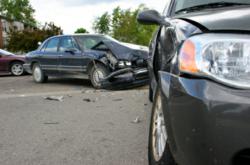 He's got hands of gold. In this profession, you either have it or you don't… Dr. Sirota not only [has it], but is a true pioneer in our profession.
Stamford, CT (Vocus/PRWEB) February 01, 2011
White Plains and Stamford chiropractor Dr. Jon Sirota has recently taken the next step toward helping his injury patients and now offers referrals to suitable attorneys for auto accident and Worker's Compensation cases. These attorneys have been specially chosen by Dr. Sirota because they have extensive experience with these types of cases and have previous success working with Dr. Sirota helping his patients get a settlement.
Dr. Sirota also has over two decades of experience treating Worker's Compensation and auto accident injuries in Stamford, CT and White Plains, NY. This experience led Dr. Sirota to the realization that many of his patients need help connecting with suitable attorneys for their individual cases, so he has forged personal relationships with several local attorneys to provide his patients with the next level of service. Dr. Sirota now refers his patients to lawyers in Stamford or White Plains that specialize in handling Worker's Compensation and auto injury settlement cases. In most cases, a patient's chiropractic treatments cost the patient nothing upfront and will not need to be paid for the patient has settled their case.
Many Worker's Compensation and car accident injuries are the result of soft tissue damage to a person's muscles, tendons, and ligaments. As a chiropractor with 21 years of experience treating these types of injuries, Dr. Sirota is able to diagnose an injury and provide the evidence needed to obtain a settlement.
"Most cases have no out of pocket expenses, and usually do not require the use of your regular health insurance. No-Fault covers you in automobile accidents, as does Workers' Compensation coverage if your injury was due to a work related incident. So please, don't make a move, without first consulting with our office and and our attorney's. Not calling us could cost you plenty!" states Dr. Sirota.
Dr. Sirota has chosen lawyers who are experienced with helping patients get all possible entitlements through their representation. Some entitlements that are often available after a car accident include: repair or replacement or the automobile damaged in the accident, compensation for transportation expenses to and from Dr. Sirota's chiropractic office, and compensation for all chiropractic and medical expenses. Dr Sirota and his legal team will help ensure that all health expenses are paid out of the patient's auto insurance, not their health insurance. Patients have the best possible chances of winning a settlement when they are represented by an experienced attorney who is familiar with cases like theirs.
"It's not any attorney you need. Highly experienced professionals on our team will make sure all of your entitlements, both medically and legally, are met," adds White Plains and Stamford Chiropractor Dr. Sirota.
Dr. Sirota uses a combination of physical therapy and chiropractic treatments to promote healing for injury victims. Dr. Sirota also uses low level laser therapy as well as spinal traction to treat many chronic injuries at his Stamford and White Plains chiropractic clinics. In addition to helping patients obtain immediate pain relief, Dr. Sirota can also help patients devise a pain management plan during their healing process. Dr. Sirota commonly sees patients with sciatica, a slipped disc, migraines or headaches, whiplash, soft tissue injuries, back pain, shoulder pain, neck pain, and many other related pain symptoms.
A colleague, Dr. Alex Liberman, says of Dr. Sirota, "He's got hands of gold. In this profession, you either have it or you don't… Dr. Sirota not only [has it], but is a true pioneer in our profession."
The White Plains chiropractic office specializes in difficult Workers' Compensation & Auto Accident cases though Dr. Sirota will also see injury patients at his Stamford Chiropractic office. Dr. Sirota and his team of legal experts will go over a patient's Workers' compensation case free of charge, and will even discuss cases over the telephone.
Dr. Sirota received his Bachelors Degree in Human Biology in 1987 and a Doctorate in Chiropractic in April of 1989 where he trained at the National College of Chiropractic in Lombard, Illinois. Dr. Sirota has post graduate training in Pediatrics and Maternity care. In addition to Workers Compensation and auto accident injuries, Dr. Sirota has a special interest in the treatment of sports injuries and has been helping tennis, golf, karate, judo, runners, swimmers, and ball players of all kinds deal with their injuries since he completed his Chiropractic Sports Therapy certification in 1993. Even when athletes are not hurt, Dr Sirota uses his knowledge of the human anatomy to assist athletes devise a plan to gain performance enhancements.
About the Company: Dr. Sirota has been published in THE BROOKLYN PARENT MAGAZINE in October of 2001 for his article on Childhood ear infections. His offices are equipped with modern physical therapy equipment and languages spoken include English and Spanish. Dr. Sirota offers free telephone consultations to new patients and his office accepts most major medical insurances. Dr. Sirota believes in compassionate care and has never refused a case he could help based on fee.
# # #