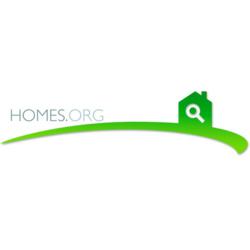 There are deals to be had everywhere. Homes less than 10 years old with 3 bedrooms, 2 baths at 2000 square feet selling at $120,000 in areas with A-rated schools.
Tampa, FL (PRWEB) November 27, 2011
Local agents recently discussed the current conditions of the Tampa, FL real estate market with Homes.org, a fast growing real estate search portal. It's no secret that the real estate industry in Florida was hit hard by the recession, and Tampa is no exception.
"It is very much a buyer's market," says Karyn Anjali Glubis a Tampa Broker with 10 years experience and an MBA in Finance and Marketing. "Buyers are scare and homes are taking much longer than average to sell. You can get a great deal still - you just have to be patient waiting through the short sale process."
During the real estate boom "everyone, from teachers to true investors, wanted to come to an area that was developing, get a great deal and turn it into rental properties," Glubis explained. "People came from all over the US and Internationally (I have clients from Germany, Turkey and India) to invest at the height of the boom. They had no problem renting the homes out and were initially making money. Now the market has failed as those ARM loans are adjusting. We have a glut of inventory on the market."
The misfortune of the investors has now left homebuyers with prices that were unimaginable just a few years ago. The average price is down by nearly $100,000 compared to sales in 2007 and haven't went up much since last year. However, there are signs of stabilization and a significant increase in the number of homes sold compared to last year.
Glubis is certain about one thing, "there are deals to be had everywhere. Homes less than 10 years old with 3 bedrooms, 2 baths at 2000 square feet selling at $120,000 in areas with A rated schools." With low interest rates and home prices Tampa's real estate market could be finally steadying itself.
Tampa, FL Real Estate Market October Information and Statistics
County: Hillsborough
Zip Codes in the City: 33601-33626, 33629-33631, 33633-33635, 33637, 33647, 33650-33651, 33655, 33660-33664, 33672-33675, 33677, 33679-33682, 33684-33690, 33694, 33697
Population: 335,709 (2.7 million in the Urban Area)
Total Households: 136,328
Median Home Value (2005-2009): $202,600
Average List Price: $160,632
Average Sales Price: $151,779
Homes Sales in September: 1,641 homes sold
Foreclosures: 1 in 311 (Hillsborough County)
Renters vs. Owners: 44.5% vs 55.5%
Type of Home:
37% Single Family
11% Condo
52% Other
Popular Neighborhoods Seeing Improvements:
"The best areas with quick sales remains anything on the water - intracoastal and beach front," says Glubis. Areas that are reporting improved month-over-month and year-over-year improvements include:

Beach Park
Belmar Gardens
Cory Lake Isles
Culbreath
Davis Island
Palma Ceia
Palma Ceia West
Parkland Estates
Sunset Park
Swann Estates
To learn more about real estate in Tampa, FL, please visit: http://www.Homes.org
About Homes.org
Homes.org is a fast growing real estate search portal that offers users much more than MLS listings. Homes.org gives users access to a rich collection of resources, including but not limited to, real estate listings, home owner finance tools and home service tools. Homes.org brings buyers, sellers and renters important information about the current markets and intelligent tools by partnering with real estate professionals from around the country. Homes.org is a subsidiary of Star Nine Ventures, Inc. headquartered in Austin, TX.
About Star Nine Ventures®
Star Nine Ventures® is an Austin-based, marketing-driven venture creation company targeting a wide range of national business-to-consumer online marketplaces. Star Nine's core mission is to build businesses that provide exemplary consumer experiences and unparalleled customer service.
# # #