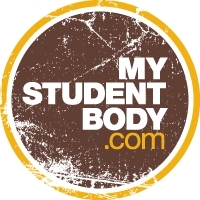 Because of the widespread use of marijuana and prescription drugs on many college campuses, we believe it is critical to offer students motivational interventions for both alcohol and drug use.
Newton, MA (PRWEB) January 10, 2011
Inflexxion, Inc., creator of MyStudentBody, the most comprehensive online alcohol and drug education program for college students, is pleased to announce the launch of the new Essentials Course featuring enhanced alcohol and drug components and a brand-new sexual violence component. The Essentials Course includes streamlined assessment questions, with videos and visual feedback making the course more interactive and engaging for students. The new course is designed to provide a comprehensive approach to helping college students prevent and understand the risks associated with student health and campus life.
The MyStudentBody Essentials Course will officially launch at the NASPA Alcohol and Other Drug Abuse Prevention & Intervention Conference January 13-15 at the Miami Marriott Biscayne Bay. Inflexxion's Emil Chiauzzi, Ph.D., Vice President of Product Strategy and Elizabeth Donovan, Ph.D., Research Scientist will present research poster, "A parent-based alcohol and other drug intervention for college students: Randomized controlled trial results" on January 13, 6:00-7:45 p.m. in the Bayview Junior Ballroom. January 14 from 1:30-2:45 p.m. Dr. Chiauzzi will participate in an afternoon plenary panel, "Choosing an online alcohol education program," and from 5:30-6:30 p.m. Dr. Chiauzzi and Dr. Donovan will host program session, "Health prevention programming at community colleges: results of two health studies" in Salon F.
As most conference attendees and college administrators know, many high-risk college students are prone to abusing alcohol or drugs, and in some cases, both. "We based the development of the Essentials Course on our own National Institutes of Health (NIH) grant research, customer feedback, and the latest evidence-based college health findings," says Dr. Chiauzzi. "Because of the widespread use of marijuana and prescription drugs on many college campuses, we believe it is critical to offer students motivational interventions for both alcohol and drug use. In addition, we heard from many colleges and universities that they wanted to expand their sexual assault prevention programming, so we developed course material that aligns with the Department of Justice grant requirements for such programs."
Statistics from the Department of Justice indicate that 1 in 4 college-aged women will experience an act of sexual violence before they graduate. Many students are unsure what constitutes an act of sexual violence, and what to do if they happen to witness or be a victim of one. To address these issues, the sexual violence component was developed in consultation with Joan Tabachnick, author of "Engaging Bystanders in Sexual Violence Prevention" (National Sexual Violence Resource Center, 2008). Schools that choose to implement the sexual violence component will help students learn how to identify an act of sexual violence, enhance bystander intervention, and provide resources for seeking help.
"I am so excited sexual violence is part of the new course," said Beth Grampetro, Director of Wellness Services at The Boston Conservatory where MyStudentBody is used as part of the student health program. "This new Essentials Course is great and presents the information from a good perspective that will resonate with students." Another current MyStudentBody customer, Patrick Carpenter, Director of Residence Life at Elms College said, "The new Essentials Course is exactly what I want to be teaching. I'm thrilled with all it offers."
Through distinct programs for students, parents and college administrators, MyStudentBody can help reduce student health risks on the individual and campus community level, empower parents with tools for supporting student health and help administrators discover strategies and apply data to strengthen their prevention initiatives. MyStudentBody was developed with over $8 million in grant funding from the NIH and delivers effective prevention programs to hundreds of colleges and universities.
To learn more about the new MyStudentBody Essentials Course, please contact Holly Lyng at 617-614-0415 or at hlyng (at) mystudentbody (dot) com.
About MyStudentBody
Developed with over $8 million in grant funding from the National Institutes of Health (NIH), MyStudentBody takes an evidence-based, comprehensive approach to the prevention of alcohol and drug abuse and sexual violence on college campuses. MyStudentBody offers distinct programs that empower students, parents and administrators to positively impact campus communities by educating and motivating students to make healthy decisions.
About Inflexxion, Inc.
Founded in 1989, Inflexxion leverages technology to improve public health. We create clinically validated tools and programs for critical areas of health care, including prevention and wellness education, addiction and pain treatment, and pharmaceutical risk management. Key offerings include: NAVIPPRO, PainEDU.org, painACTION.com, SOAPP, and COMM. These innovative solutions help reduce health-related risks, enhance clinical outcomes, and positively impact the quality of care.
###