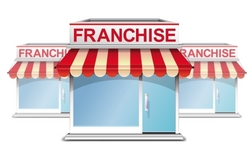 We deliver the most effective and revenue driven results for franchises, said Andre Kay, Ceo Of Sociallybuzz
Miami Beach, FL (PRWEB) January 5, 2011
Sociallybuzz announces today, the release of their Social Media Management Services to all Franchises. Today marks an unprecedented day for Franchise owners who wants a simple, effective and affordable way to connect with the people and the community that matters the most to the growth of their business.
Sociallybuzz decided to release their services to all franchises, After 6 months of successfully testing out their strategic franchise social media services with several fortune 500 franchises.
"We put together the technologies of the top Social Media Networks, Google Places, Geo location services like Foursquare, our patent pending social media localize marketing tool along with our build, engage and grow methodology to deliver the most effective and revenue driven results for franchises," said Andre Kay, Ceo Of Sociallybuzz.
Franchises corporate marketing and social media initiatives are usually targeted to the general consumer and not at any specific franchise geographic location or local community. Sociallybuzz changes that by using their tools and strategies to increase the communication and the awareness of local franchises within their own specific market and community.
Sociallybuzz Franchise Social Media Services drive local customers through the doors by building creative and dynamic visual branding to publish local information, coupons and promotion which in turn increases ROI. Sociallybuzz also develop, market and execute community involvement events and activities like Customer Appreciation Days for franchises to give back to the customers that supports them year after year which helps solidify a lasting relationship with their customer base.
All franchises can take advantage of this great new service by visiting and contacting Sociallybuzz.
About Sociallybuzz:
Sociallybuzz is a social media management, marketing and advertising company, working with franchises to help them understand the importance of having a local social web presence and the values of having a great relationship with their walk-in consumers online. Sociallybuzz have over 50 experience social media/online account managers, that knows all social media and location based platforms inside and out, including tailoring specific verbiage and best practices.
The Sociallybuzz team consists of experienced Marketing Gurus, Social Media Strategist, Genius Product Developers, SEO Specialist and Account Managers with WOW customer service.
# # #