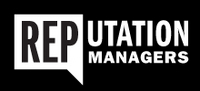 Del Mar, CA (PRWEB) January 15, 2011
Reputation Managers is beyond pleased with the groundbreaking victory for business and online protection advocates in the state of California, where SB-1411 became law on Saturday, January 1, 2011. This new law takes bold steps to prevent people from impersonating others on the Internet by making it a misdemeanor to fraudulently state your identity online. SB-1411 will allow for significant ramifications in the world of online reputation management.
The bill, which makes impersonation a misdemeanor crime punishable by a $1000 fine and up to a year in jail to "knowingly and without consent credibly [impersonate] another actual person through or on an Internet Web site or by other electronic means, as specified, for purposes of harming, intimidating, threatening, or defrauding another person," was introduced nearly one full year ago by State Senator Joe Simitian (D-Palo Alto).
Social media and blogging are both ubiquitous and painfully new, and this bill helps bring order to the typically lawless frontier of the Internet. One of the most difficult aspects of online reputation management (ORM) is the ease with which any individual with access to a computer can, with a single keystroke, destroy the reputations of individuals and businesses alike.
The new law piggybacks on top of old California laws against forgery, and proponents hope that trends begun with SB-1411 will eventually lead to even greater protections for business. Ideally, states ReputationManagers.com's blog about the passing of California SB-1411, "We are hoping the next phase of the law is to prevent people from anonymously, or under a fake name, posting slanderous content online about a company or representative."
For more information about Reputation Managers and the valuable online services they offer, visit http://www.reputationmanagers.com.
About Reputation Managers:
Formed in 2006 by some of the first SEO experts in the industry, Reputation Managers has one objective: to insure that when an individual searches for information on you, your company or your products, only positive information is displayed on the first search engine result page.
Contact:
Teevan Joseph
(800) 516-1819
info(at)reputationmanagers(dot)com
###