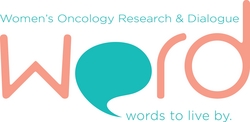 This campaign is the first of many campaigns to be created by the WORD team. We hope to partner with many individuals and organizations to see these new resources used in communities throughout the United States and ultimately the world
Indianapolis, IN (PRWEB) January 13, 2011
This year, Over 11,000 American women will learn they have cervical cancer, and nearly 4,000 will die from the disease. Tens of thousands more women will have precancerous cells treated. Women's Oncology Research & Dialogue is committed this January to raising awareness of this preventable, detectable and treatable disease to all women in the United States.
In 2010, Women's Oncology Research & Dialogue (WORD) set out to create an effective Human Pampilloma Virus (HPV) and cervical cancer women's health education campaign. In short WORD wanted to make sure all girls and women could make informed health decisions about the HPV vaccine, annual exams, pap tests and the HPV test. Through a series of excellent partners including Purdue University, David Bossert of Madison Beach Productions, Duck Studios and Publicis Group, WORD was able to create a comprehensive health education program.
In 2011, WORD is working toward an extremely ambitious but necessary goal: distribute this life-saving information to 15 states and 30 cities. "This campaign is the first of many campaigns to be created by the WORD team. We hope to partner with many individuals and organizations to see these new resources used in communities throughout the United States and ultimately the world" says Nathan Manahan, Executive Director of WORD.
January is Cervical Health Awareness Month. WORD encourages individuals and organizations to see how they might utilize the WORD on HPV campaign resources throughout the next year. This campaign includes an original four minute animated short story, posters, brochures, magnets, rack cards, 30 and 60 second radio spots, 15 and 30 second broadcast SD/HD television spots, web site and informative survivor and expert videos. WORD is proud to announce that the Cervical Cancer Free Indiana initiative is utilizing many of the WORD on HPV resources in 2011, through a collaboration with the Kristen Eve Forbes Foundation.
Regular administration of Pap tests is the best means of detecting cervical cancer at an early stage. The addition of the HPV test further advances our ability to detect cervical cancer early. Furthermore, HPV vaccines have the potential to protect women from the disease, by targeting cancer-causing types of the HPV. "With the advancement of the HPV vaccine in women's health and in cancer prevention we may have the first opportunity to literally eradicate cervical cancer" says John P. Geisler, MD, chairman of the WORD medical advisory panel and chief of Gynecologic Oncology at the University of Toledo Medical Center. "We are all hopeful that that between the vaccines, pap tests and the HPV, test we will see the eradication of cervical cancer around the world in our lifetime."
Dr. Sharmila Makhija, Division Director of Gynecologic Oncology at Emory University shares "WORD's vision to offer resources and education to women of all ages to promote dialogue on prevention, diagnosis and treatment of gynecologic cancers: cervical, uterine and ovarian is important and something I wholeheartedly support and encourage all individuals and organizations to support."
About the Women's Oncology Research & Dialogue (WORD)
WORD is an national nonprofit organization dedicated to helping women conquer gynecologic cancers through catalyzing innovative scientific and clinical research and creating empowering educational resources for women's organizations and medical personnel about proper prevention, diagnosis and treatment of gynecologic cancer.
# # #