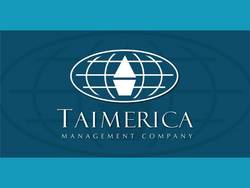 "…boils down the process of community-based economic development into the action steps that will ensure success for the professional as well as volunteer led organization." Ron Kitchens, SW Michigan First
Mandeville, LA (PRWEB) February 2, 2011
To help communities accelerate their job creation efforts, Dr. Dave Kolzow has released his new book, "A Strategic Approach to Economic Development." Sound strategy and leadership, Kolzow observes in his introduction, have a greater impact on the future economic vitality of communities than resources and location. Kolzow, a development consultant and former Chair of the nation's first academic program in economic development, has written a book that is particularly helpful for communities that can't afford to hire a consultant.
Communities and regions nationwide are struggling to recover from a collapse in job creation that began in 2008. Research conducted by Taimerica Management Company demonstrates that successful economic development is linked with the execution of an effective long-term strategy led by the organization responsible for the community's development.
"A Strategic Approach to Economic Development" provides tools for capturing meaningful input from the investment and business community, a critical element of effective strategies overlooked in traditional methods. The book contains an appendix of 130 survey and interview questions used in dozens of online surveys of community leaders, citizens and investors. "The questions in the appendix provide enough value to justify the purchase price of the book," remarks Ed Bee, President of Taimerica Press, which published the book for Kolzow.
Ron Kitchens, President of Southwest Michigan First in Kalamazoo, MI, noted that Kolzow's book "…boils down the process of community-based economic development into the action steps that will ensure success for the professional as well as volunteer led organization. As a leader who has benefitted from your mentoring, thank you for putting your knowledge down on paper for me to share with my team and community."
Other community leaders have praised the book, as well.
"It is not simply more theory; it is a 'how to' guide for economic development strategy development, implementation and measurement," says John Sampson, CEO of the Northeast Indiana Partnership. "… professionals will want to consult this resource frequently."
The book has also received rave reviews from Kolzow's academic colleagues: "It clearly balances Dr. Kolzow's years of practical experience in the development profession with a broad-based framework of community decision making," remarks John Stafford, Director of the Community Research Institute at Indiana University-Purdue University Fort Wayne. Stafford adds, "A great document around which to build an academic course, but also one which serves well for those practicing economic development professionals whom are about to lead their city, county or region through an agenda-setting process."
The book is concise at just 92 pages, but contains a wealth of information that community leaders can implement into their own development strategy and framework. It is divided into 12 chapters and five appendices. "A Strategic Approach to Economic Development" is available in PDF or hardcopy from Taimerica Press at https://shop.taimerica.com. The paperback edition sells for $60.95, which includes shipping and handling. The PDF version is available for download at $50. Discounts for bulk purchases are available from Taimerica Press at (985) 626-9868. More information on Taimerica Management Company is available at http://www.taimerica.com.
# # #