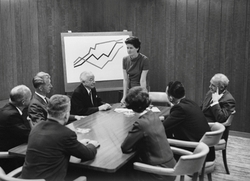 "Growthink has been at the forefront of the New Media sector for more than a decade," noted Trevor Shanski, President of e-marketing company, eWORDofMOUTH. "I look forward to participating in this event."
Los Angeles, CA (PRWEB) January 28, 2011
Growthink, Inc., an integrated strategy consulting, investment banking and venture firm, will lead an online, interactive event focused on the rapid changes taking place in online advertising and media – and how these changes may impact private equity investors, marketers, and the thousands of emerging companies competing in an increasingly crowded field of technology-based marketing services. The live Web event, free for participants, will take place on Tuesday, February 1st at 1:00 pm EST / 10:00 am PST.
This online event is ideal for private equity investors, corporate marketers, emerging marketing technology companies, and anyone else interested in learning about the rapid changes in advertising. Program highlights to include:

Insights from the chief executives of two up and coming firms succeeding in this new advertising environment and experiencing rapid growth and tangible ROI due to their unique offerings.
A sector snapshot from Growthink developed with the input of dozens of media and advertising executives, private equity investors, M&A bankers, entrepreneurs, sector analysts, and others deeply involved in the industry.
Analysis on what emerging advertising business models to invest in … and to run from.
A roadmap for young companies in the category hoping to successfully attract capital, execute their business strategies, rapidly acquire clients, and even reach the Holy Grail – exiting at an eye popping valuation.
Hosted by Growthink's CEO, Jay Turo, the event aims to provide a lively, interactive, and "just get to the bottom line" program for today's busy executives. Audience members will have a chance to virtually interact with all the presenters through a Q&A session.
Growthink's Panel of "New Advertising" Companies
Trevor Shanski, Founder of eWORDofMOUTH (EWOM) – EWOM has combined proprietary software with creative services to leverage the oldest advertising approach in the world to rapidly expand its clients' sales: word-of-mouth recommendations from friends and family. EWOM integrates a managed email, mobile and social media approach to reward a company's current customers and generate new ones from the customers' contacts. The firm's clients include Famous Dave's BBQ and Extreme Pizza restaurant chains and numerous national and regional retail, restaurant and entertainment companies.
Mike Mothner, Internet pioneer and Founder, Wpromote – Wpromote is one of the fastest growing and widely recognized internet marketing firms in the country. The firm has been ranked the #1 Search Engine Marketing Firm Worldwide. The firm's clients include Adobe, HP, Verizon, BMW, and Universal Music Group.
Attendees can register for the event on Growthink's website.
About Growthink
Founded in 1999, Growthink is an integrated strategy consulting, investment banking and venture firm that focuses on emerging industries and companies. The firm, with offices in Los Angeles and New York, provides a unique, comprehensive suite of professional services for its clients. Since its founding, Growthink has advised more than 2,000 clients, which have raised more than $1 billion of capital. For additional information about Growthink and its services, please visit http://www.growthink.com or call 310-846-5000.
Background – Changes in the Advertising Industry**
Troy Centazzo, Growthink's senior deal maker and strategist, will review trends, opportunities and pitfalls in the media sector.
"Mainstream" Media – The Next Relic of Times Past Destined for the Smithsonian Museum?
Are traditional media outlets, such as printed newspapers, magazines and radio stations, at risk of becoming extinct due to declining readership and ad revenue?
Carnage Across the Traditional Media Industry
Consider the major brands that recently filed for bankruptcy or have faced near-death: The Los Angeles Times, The Chicago Tribune, The Baltimore Sun, and The Hartford Current, plus many huge media conglomerates and radio station operators, like Citadel Broadcasting.
Why? The economic downturn, declining ad revenues, former readers and listeners spending their time doing other things, emerging alternatives to traditional advertising. The rapid pace of the downward spiral has been shocking – even to media industry insiders and "experts."
Those "Other Things" People are Doing are Revolutionizing an Industry
Consumer habits are rapidly driving the rapid changes in the advertising industry. Think of the average American family in 1970. Sure, they watched a lot of television. Few had computers. No one had Internet access. And of course no one played games on Facebook on their smartphones.
How about in 2010? Time spent reading print newspapers and magazines both declined by about 9%. For the first time, Americans of all ages are spending as much time on the computer as they are watching TV (about 13 hours per week). The amount of time spent watching TV has stayed flat for five years; Internet usage has increased by 121%. What are they doing online? Spending time on social networking sites (read: Facebook and Twitter) and playing games. Even emailing and instant messaging (IM'ing) seem to be waning, with use declining in the past couple years.
Another trend rocketing upwards? Using smartphones – like iPhones and Android phones – to do everything from accessing the Internet to watching videos. There's no stopping this train, it seems – purchases of multipurpose smartphones made up 25% of the market in 2010 will surpass 50% in 2011.
A Sea Change in the Advertising Industry – and More Shifts a Comin'
Massive, rapid changes in consumer behavior and buying patterns are restructuring the entire ad business. In 2010, US online ad spending increased almost 14% to $25.8 billion, for the first time surpassing spending on newspapers. Declines are expected across the board for "old media" advertising. Not surprisingly, researchers expect massive growth rates for mobile ads, social media spend and other New Media tactics.
Learn What the Future of Advertising Will Look Like – As Well as Opportunities and Pitfalls for Investors and Marketers
The future will clearly bring great opportunities for marketers and private equity investors who are focused on the "New Advertising". Many have already made a fortune selling their digital agencies or marketing technology companies. Thousands of new start-ups are jumping in.
But consider the case of "display ad network technologies," a complex and crowded field of companies that offers services for marketers who wish to advertise on the Internet, mobile phones, Facebook, and other New Media outlets. Some of these emerging companies will flourish; others will go bust. There are thousands of start-ups seeking capital in the sector.
This one hour program will provide a fascinating glimpse into the advertising industry – what used to be; what's happening now; and even what may happen in the future.
** Sources – Various. Included in report provided with the program.
# # #