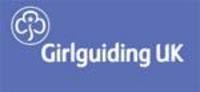 ..communicate with our respective teams much more efficiently..
(PRWeb UK) February 15, 2011
2010 was Girlguiding UK's centenary year and with that in mind the centenary team started looking for a product that would allow them to connect with their volunteer work force all across the UK, to help organise events and programs to celebrate 100 years of Girlguiding.
The main challenges that faced Girlguiding UK as suggested by Emma Hack who was in charge of the centenary project were:
1 – Geographically dispersed groups
2 – Issues with volunteers working on different versions of documents
3 – Different levels of technical ability due to the diverse group
4 – Handling large amounts of information easily and being able to track what was happening on a day to day basis.
"Girlguiding UK chose online collaboration tool Glasscubes first and fore most due to its ease of use., w With our diverse group it was important that we found a product that would be simple enough for everyone to start using straight away, but at the same time giving us the robust project management and document sharing functionality we were looking for."
"In Glasscubes we found exactly that. It has allowed us to communicate with our respective teams much more efficiently, instead of everyone sending emails back and forth, with Glasscubes file sharing; we were able to work together in one place on the correct versions of documents. Whilst also using the discussion boards and task management."
"Glasscubes has made our way of working much more streamline and efficient, taking away the traditional bottle necks that you would expect with national projects and event organising. Primarily, limiting the number of emails and attachments being sent out to the various different groups across the country."
"Another area which was important to us was to find a company that we could communicate with, we found with Glasscubes that the level of customer service we have received has been fantastic, even to the point where they have made changes to the product on our recommendations, which we never expected."
"Glasscubes has enabled our teams to work in a much more organised and structured manner which has made their day to day working lives much easier. Moving forward we have continuous projects and will be using Glasscubes as a core system for the foreseeable future."
About Glasscubes
Glasscubes, based out of London Uk, provides large discounts to charities and not for profit organizations. Glasscubes is an online collaboration tool to help organize your day to day work, project manage, shared information and file with other people securely.
# # #