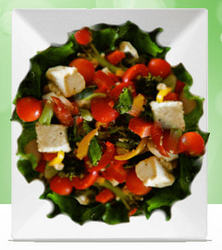 "Simply amazing! They squeezed an entire salad in one tiny pill... wow"
Fenton, MO (PRWEB) February 4, 2011
With all dietary supplements it is very important to not only read the ingredients and testimonials, but also to know why it may or may not be beneficial to take. New multi-vitamins are released all of the time, but there is a new one on the market now that has peaked alot of interest.
What about the new Salad Pill? The Salad Pill team states that "The nutrients of one complete salad have been condensed and infused into a single, ultimate supplement." Although the use of the words "nutrients of one complete salad" can be somewhat vague or based on ones opinion, the Salad Pill does contain many nutrients that are contained in a salad which can be beneficial for a healthy body.
There are a few ingredients in the Salad Pill, that are important to have for any daily dietary supplement beyond what is in most multi-vitamins.
Psyllium Husks: Psyllium contains a high level of soluble dietary fiber, and is the chief ingredient in many commonly used bulk laxatives. It can help reduce high Cholestrol.
Chromium: Regulates hunger, thus helping weight loss, Reduces cravings, Helps protect DNA and RNA, Important to heart function, and helps control fat and cholesterol levels in the blood.
Zinc: Helps maintain a healthy immune system, wound healing, supports normal growth and development during pregnancy, childhood, and adolescence, and helps sperm develop and is needed for ovulation and fertilization.
Calcium: Helps keep the weight off. Calcium also protects the heart. Those low on calcium are more likely to have high blood pressure. Calcium also maintains healthy teeth and bones.
These few ingredients along with others in the Salad Pill are important for a healthy life.
Find the salad pill at saladpill.com or amazon.com.
# # #