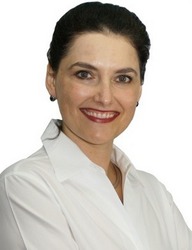 "Outside of Oregon and California any person may currently prepare a federal tax return for any other person for a fee with no requirement that the paid preparer complete tax education programs or pass a test to show they have knowledge of tax law.
Portland, OR (PRWEB) February 10, 2011
New IRS regulations will require an estimated 900 thousand to 1.2 million tax preparers to pass IRS mandated competency exams. The IRS plans to begin conducting the exams this summer and all paid preparers affected by the regulations must pass the exams by the end of 2013. The regulations are an historical first for the tax preparation industry which came under increased scrutiny after widespread reports of fraudulent returns and incompetent tax preparers.
Prior to implementation of the new IRS regulations, tax preparers have not been required to demonstrate a minimum level of knowledge or maintain a license to show their qualifications. A notable exception to the almost universal lack of tax preparer oversight are the states of Oregon and California. Since 1973 the State of Oregon has imposed a two-tiered system of licensing that incorporates mandatory education, testing, and work experience. The state of California regulates tax preparers through a preparer registration program which requires tax preparers to complete a basic tax education course and maintain a bond.
"The move to regulate preparers has been anticipated for several years" said April Gutierrez, founder and CEO of Pacific Northwest Tax School. "Pacific Northwest Tax School has been working to help tax preparers prepare themselves for the new regulatory environment. I frequently hear from seasoned tax professionals who worry they lack the education and testing skills needed to pass the IRS' examinations. We expect that most paid preparers currently working in the industry will not be able to pass IRS exams without completing basic tax education classes."
Gutierrez offers Oregon's 37-year history of conducting tax preparer examinations as evidence of the situation faced by tax preparers nationally. "In Oregon, tax preparers must complete 80 hours of education in basic tax law and pass government administered exams. Even after completing mandatory education programs, 2 in 5 examinees fail the entry-level preparer exam and 7 in 10 tax preparers fail the higher-level consultant exam. On a national level, it is easy to conclude that a large percentage of tax preparers will not be able to pass the new IRS competency exams without completing comprehensive basic tax education programs."
Curtailing high tax return error rates and reducing fraud are key reasons the IRS is moving to implement mandatory registration, testing and continuing education for paid tax preparers. "Tax preparers have access to confidential client information and work in a complex field where errors can cost clients thousands of dollars in IRS penalties or lost refunds. Any reasonable person who hires a tax preparer expects that tax preparer to have a minimum level of competence. IRS competency exams will require paid preparers to demonstrate knowledge of tax laws before they will be allowed to prepare tax returns," said Gutierrez.
Outside of Oregon and California any person may currently prepare a federal tax return for any other person for a fee with no requirement that the paid preparer has completed a tax education program or passed a test to show they have knowledge of tax law. Over 50% of tax return filers use paid tax preparers to assist with preparing and filing their tax returns, yet a 2008 report from the General Accounting Office showed that as many as 2 in 5 returns prepared by paid tax preparers had significant errors.
Pacific Northwest Tax School was formed in 2001 to address the chronic shortage of licensed tax preparers in the State of Oregon by providing high-quality tax education programs. The school's intensive tax education programs have a proven record of helping students prepare for and pass tax preparer examinations with 94% of students successfully passing Oregon tax preparer exams on their first attempt. In anticipation of the new IRS testing mandate, the company launched an online version of its Basic Tax Course in 2008. The course utilizes an interactive educational platform which features full-length lecture videos, detailed manuals and other customized materials that bring a classroom-like experience to online students.
Pacific Northwest Tax School is dedicated to delivering beginner and advanced tax education courses that provide students with the knowledge needed to for delivering competent tax preparation services and building clientele in the competitive tax preparation industry. For more information about tax preparer registration, tax preparer competency exams or continuing education programs for CPAs, enrolled agents and other tax preparers, visit their website at: http://www.pnwtaxschool.com.
# # #